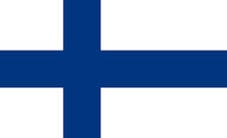 Bell Performance products have made their way all around the world. One of our distributors sold some X-tra Lube to a customer of his in Finland. The customer (Mr. Kovanen) was kind enough to keep track of his results and report back his findings:
"The Car is a Volvo S80 Business, 2.4 litre gasoline pot, 20V, vm.2000.
I did the last oil change under the supervision of "Automotive Diamond-Hard Professionals", a firm in business for more than 30 years and who are very interested in the results from the new oil treatment called X-tra Lube.
The X-tra Lube was poured as instructed into a new oil mixture during the oil change. The oil change was conducted in Savonlinna (I reside in Tampere).
Results
Before changing the oil, my freeway gasoline mileage was 7.7 - 8.0 litres of fuel used per 100 km. During the comparison period, the weather conditions were consistently summer-like, both before and after. Hence I was confident in the relevancy of the test results.
After changing and treating the oil in Savonlinna, my fuel consumption changed to 7.5 litres per 100 km. On the next corresponding trip, the fuel consumption changed again to 7.3 litres per 100 km.
For all test legs, I took the same route, drove in the same manner and stopped at the same service stations.
I have also noticed that the engine sounds are "cleaner", when I compare the engine now to what it was like after an oil change one year ago. My conclusion is that I have tried X-tra Lube and it seems to work well.
Sincerely,
P. Kovanen"
Final Analysis
Mr. Kovanen's fuel economy improved from before treatment to after treatment by 2.5 – 9.0%, during highway driving patterns. For a consumer that drives 15,000 miles per year, gets 20 mpg, and buys gasoline at $3.50, this represents a yearly savings of $64 - $217 for one single vehicle.
Factoring in the cost of the oil treatment, the Cost-Benefit ratio is between $1.80:1 and $8.40:1, meaning that for every dollar spent on oil treatment, the consumer would directly save approximately $2 to $8.