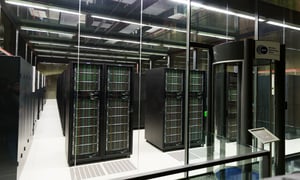 Because today's fuels have changed, Bell Performance helps customers and their businesses navigate the ever-changing world of fuel. This is the mission statement that guides Bell Performance and its fuel service arm, Fuel Pulse, in how it responds to the needs of the telecom world and their mission-critical fuel.
Mission critical. You hear that phrase tied to things that are essential for fulfilling the critical mission of a particular time or place. The way society has changed, the operational fuels used in the Telecom industry our admission critical as anything else. If you're in the Telecom industry, you know this all too well.
What's Changed?
Not only has fuel changed, but the role of the telecom industry has changed in our everyday lives. Mobile and internet data services border on being a utility, in terms of their importance.
For the telecom industry, fuel deficiencies, at the least, bog down their efforts for maximum system efficiency in a demanding and cut-throat competitive world. At their worst, fuel issues contribute to the kind of system outages and inability to weather (no pun intended) severe events that represent millions in expenses that may accrue in a short period of time.
So what's really changed for telecom isn't so much the existence of the problems as the scale of the downside.
Fuel Pulse helps Telecom Customers weather the storm
Fuel Pulse's hybrid problem prevention and fuel management model was designed with telecom customers in mind. Today's fuels require a more complete package of care and maintenance than the fuels of the past. And that is true whether you're fixing problems or preventing them.
Fuel Pulse helps Telecom weather the storm of fuel changes by providing best of breed chemical solutions, mechanical fuel processing, and best practice testing for the benefit of a defined problem and solutipn. Telecom customers who partner with Fuel Pulse experience fewer problems, and are much better equipped to handle the slings and arrows that fuel management brings, than anyone else.
Fuel Pulse provides everything that telecom customers need to keep their mission critical fuels in top condition and problem free.