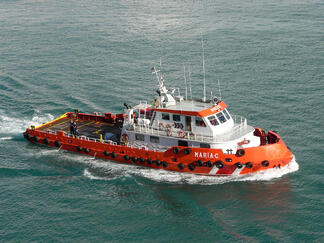 Whether Your Boats Run On Diesel Or Gasoline, You've Got Problems That Are Hitting Your Bottom Line.
No matter if you run the equipment every day or if you have important boats and hardware sitting around waiting for that future emergency call, these problems are ticking time bombs waiting to sap your budget and make your work life more difficult.
Do any of these problems sound familiar? Diesel users just like you are in constant battle over:
Water collection in the fuel (for both diesel and ethanol)

Microbial growth

Filter plugging because they use a much finer filter

Black sludge collection in the bottom of the fuel tanks

Poor injector performance

Black smoke
If your boats run on gasoline (especially ethanol), you're far from immune to costly problems:
Phase-separation in stored ethanol fuel

Softening or destruction of fuel lines caused by ethanol fuel

Plugged fuel injectors

Fuel filters plugged with deposits that look like "coffee grounds"
Letting These Issues Get Out Of Control Costs You Time And Money. Let Bell Performance Show You How We Can Add Value To Your Work Boats And Fleets While Putting Money Back Into Your Pocket.
.