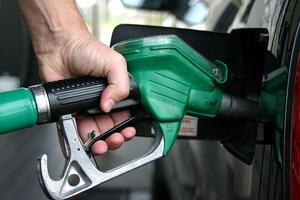 In February of 2013, Chrysler announced it would offer a diesel engine in its standard duty Ram truck. Detroit analysts see this as another strong signal that the United States is about to embark on an explosive growth of diesel-powered cars and trucks.
It seems there is truth to that point of view. Consumers are demanding that cars have improved miles per gallon and carmakers are under more pressure than ever before to meet federal CAFÉ gas mileage standards that keep going up. Until now, manufacturers have attempted to improve gasoline engines and played with all-electric and electric-hybrid cars. What has been missing, until now, is more car models powered by diesel engines.
2014 Entrants
Until this year, the availability of most diesel options was on luxury European cars, such as Mercedes Benz and BMW. But for 2014 the Jeep Grand Cherokee, Chevrolet Cruze and the Mazda 6, as well as a slew of other cars, will have a diesel engine as an option.
Why the Increase?
Consumers recall the noisy, dirty diesel cars of the 1980s. But, today's technology makes diesels that are clean and quiet and perform well.
Diesel fuel is denser than gasoline, so it provides better fuel economy - sometimes better than even hybrids do.
While diesels cost more than standard gasoline engines, they are less expensive than the differential consumers normally pay for a hybrid.
American and foreign carmakers that sell in the United States are taking notice that nearly half of all cars sold in Europe are diesel-powered.
Even though your car won't have a "green" badge, diesel engines pollute less than gasoline engines.
Diesel cars have better resale value than the same car model with a regular gasoline engine
Diesels are the reigning champions of the 24 Hours of Le Mans race. Since 2006, they have won every year.
Unlike electric cars that have difficulty finding charging stations, diesel fuel is now plentiful. It is much easier to find than "pure gasoline."
Diesels are powerful and fun to drive
Diesel powered cars do not lose interior space for batteries as hybrid models do.
Battery technology for hybrids is an unknown; diesel technology and its reliability is well known.
Although diesel engine car sales are lagging behind gas powered and hybrid car sales, you should start to see an increase as consumers look for alternatives for their expensive flex-fuel and hybrid cars.
This post was published on June 27, 2014 and was updated on January 22, 2016.