Diesels are more popular in Europe than gasoline-powered cars, accounting for more than 50 percent of all cars sold. Yet, in the United States, the percentage of diesel cars sold is minuscule.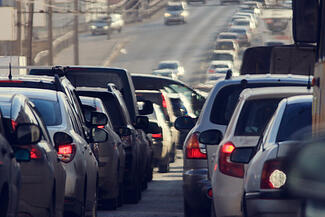 What do the Europeans know that American consumers still do not?
Fuel Economy
A diesel engine is more fuel- efficient than a gasoline engine. A diesel will add 20 to 30 percent per gallon of fuel than a comparable size gasoline engine.
Power
At lower gears, diesel engines give more torque. This gives a diesel-powered car more accelerating power. Additionally, many diesels are turbo-charged, providing unbeatable passing power. Even small diesels are fun to drive as they pack up to 30 percent more power than comparable gas-powered cars.
More Towing Ability
The reason most heavy-duty trucks have diesel engines is that they can haul and tow heavier loads. SUVs and pickup trucks equipped with a diesel can tow more than a similar gas-powered car.
Better Resale Value
Although you will pay a premium of up to $700 for a diesel model, a study done by AlG showed that compact diesels held 63 percent of their value after three years of ownership. For gas cars, the resale value was only 53 percent and for hybrids, it was 55 percent.
Quiet Ride
Not too long ago, diesel cars rivaled their big brother trucks in the noise department. Not anymore. Engine technology has advanced so far in the diesel arena that today's diesel cars are nearly as quiet as a hybrid.
Clean and Environmentally Friendly
Do you remember when diesel exhaust was black and sooty? It is not that way anymore. The same technology that quieted the diesel engine cleaned it up. In fact, they call this modern technology "clean diesel technology."
Easy Cold-Weather Starts
Many Americans remember that diesels had a reputation for difficult starts in cold weather. Without a spark to ignite the fuel, diesel engines have to build up ambient heat in the cylinder until it reaches auto ignition temperature. Some cold places even provided plug-in heaters for diesel engines to keep the glow plug warm enough to start in freezing weather. Today, diesel technology provides built - in glow plug warmers and diesels start as easily as a gasoline car.
Clean diesel technology makes a diesel engine a sound alternative to a gasoline-powered car. They are powerful, clean, and quiet and get great mileage. When it's time to trade, a diesel holds its value. Maybe those Europeans are on to something!
This post was published on July 15, 2014 and was updated on October 21, 2020.