Have no fear about buying your next car with a modern diesel engine. Diesel fuel is denser than gasoline, so it provides better fuel economy - sometimes better than even hybrids do.
Many commuters are making the switch to diesel and here are eight reasons why you should too.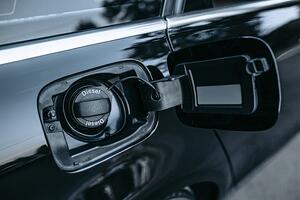 1. New diesel technology has ended the era of dirty, noisy diesel-powered passenger cars. Modern diesel engines are surprisingly quiet and clean
2. Diesel cars have higher resale values than their gas-powered or hybrid counterparts do.
3. It costs less to run a diesel-powered automobile than ever before. Diesels have better fuel economy and are more durable than gasoline engines. Gas engines use lighter parts that break easily while diesels are more "ruggedly" constructed. Between fewer trips to the filling station and fewer repairs, the lifetime costs of operating a diesel car are surprisingly cheap.
4. There are more choices now than ever before for car models that are diesel-powered. According to Find the Best, there are 51 models that range from compact to luxury sedan, from small crossovers to large SUVs and everything in-between.
5. Diesel fuel is easy to find and available everywhere. Good luck finding a charging station for an all-electric car.
6. Diesel fuel powers champions. Since 2006, every single car to win the most famous endurance race, The 24 Hours of Le Mans, had a diesel engine.
7. The Environmental Protection Agency does not overestimate diesel car efficiency. Business Insider tested three diesel Audi models. They beat the EPA estimates each time. This is a far different story than the EPA estimates on gas-powered cars, which helped, precipitate a civil lawsuit against Ford for overstating claims for some of its advertised figure for MPG.
8. The 2014 Mercedes Benz E-Class has replaced its six-cylinder diesel with a new four-cylinder diesel. This is the flagship of the most respected luxury marque in the auto industry and this new diesel engine is the most fuel-efficient diesel in the luxury car segment today.
This post was published on July 8, 2014 and was updated on October 21, 2020.