The best way to increase your fuel confidence is to be proactive with your fuel maintenance. Bell Performance helped the Canaveral Port Authority get there by combining best practice fuel tank services and the right fuel treatment products to keep their fuel healthy and reliable.
Interviewee: Brian Carroll, Fleet Manager at Canaveral Port Authority
What They Used: Bellicide fuel biocide; ATP-By-Filtration microbial testing
Their Challenges
One of the most universal challenges with fuel storage (especially "mission critical" backup fuel) is water contamination. This may seem harmless; however, today's fuel are far less resistant to associated water problems than fuels of the past. Water leads to microbial growth, which inevitably destroys the quality and reliability of stored fuel.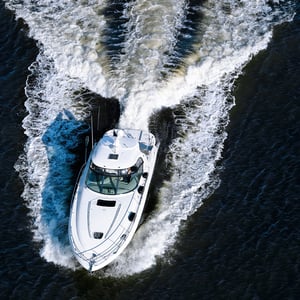 "We had water issues in our diesel tanks. I have one main diesel tank, but we also have... I believe eight large backup generators."
How Bell Performance Helped
Aware of potential microbial contamination problems, Port Canaveral treated their fuel tanks with Bellicide, Bell Performance's broad spectrum fuel biocide. Bell Performance then followed up with an essential final step in the fuel maintenance equation - ATP-By-Filtration microbial testing to verify that microbial levels in the fuel were at negligible levels.
"The Bell team is fantastic. They're very responsive to your needs. They are very thorough on showing me what their product does, what issues I have with my fuel or could have with my fuel. Good group of guys."
"I no longer have to be concerned about having algae and any other problems with my fuel tanks. I have a bit more confidence, especially during hurricane season, that I'm not going to have fuel issues. Luckily, we really haven't had those issues, but the possibility was higher than I probably would have liked. When you're around other fleet guys and you're hearing horror stories about hurricanes and how backup generators, lift stations and drainage pumps have failed after 10 minutes due to fuel issues, that's not good. So you hear a lot of those horror stories and you don't want to live it yourself. Bell has helped us be proactive."
The Results
Elimination of microbe-related fuel issues along with less worries during Florida's hurricane season were the outcomes Canaveral Port Authority experienced.
"If your generator or equipment goes down, if you have a problem, it could be hundreds to thousands, to a hundred thousand dollars in impact. We no longer have to worry about that."