Reliability of fuel is essential - especially when you're living in Florida where tropical storms, hurricanes, and other weather emergencies are a yearly occurrence. As Polk County (FL) found, fuel tank polishing can make the difference between having functional emergency backup and not having it functional during a hurricane.
Robert Biller, Director of Fleet Management, told us how Bell has helped Polk County get through two hurricanes with generators still running and save thousands of dollars per month on fuel polishing and treatments.
Interviewee: Robert Biller, Director of Fleet Management at Polk County Government
What They Used: Bell Fuel & Tank Services
Their Challenges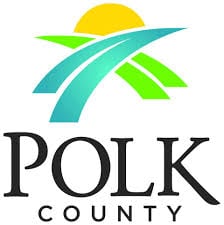 Polk County is like all other Florida counties in that they need to be prepared for harsh weather emergencies all year round. Many take fuel quality for granted, and when the chips are down, their fuel is contaminated, which prevents their generators and backup systems from doing their job.
"Our biggest problem was the age of the diesel fuel that we had in our generators. It had never been used or been diluted with the ultra low sulfur. And, of course, in Florida sitting in a hot tank in the sun all day, bad things happen. So I had several places where our generators would run and quit, and we'd go start it back up and it would run a little while and quit. And the filters were getting clogged up with solids that had come out of the fuel."
How Bell Performance Helped
Bell Performance knows that managing today's fuel is a multi-facet task. So Bell provides a full range of solutions - problem-solving treatment products (such as Dee-Zol and Biocide), mechanical fuel polishing services, and training on how to properly implement these solutions and care for stored fuel. Bell Performance provided essential training on all aspects of fuel care, as well as providing fuel polishing equipment to help Polk County Government "learn to fish". This fits with Bell Performance's commitment to educating customers, enabling them to solve fuel problems such as the ones mentioned by Mr. Biller.
"I heard one of the discussions at a FLAGFA conference and I made an appointment to talk to him [James] later on, and then we further went into some on-site testing. And at that point it was very obvious what our problem was. James trained us and educated us. And it was like an epiphany... we all realized: Holy cow... we never thought about condensation being the problem for the solids in the water or in the fuel. We always figured: hey, as long as we weren't sucking water, we're in good shape... but that wasn't the case."
"We had dealt with a couple people in the past that had tried to come out and polish fuel and left it at that; it was all smoke and mirrors. We didn't know what was going on with it and what the test results were. We didn't know what the follow-up was like. You know, it was all like a big secret. Sometimes problems would repeat and they'd say, "Well, that's great, but you're out of your warranty window." Once we realized James could train us and provide the proper chemicals and equipment, it was a no-brainer. And within Brevard County and Polk County, we bought our own fuel polishing machine."
The Results
Polk County Government saw that the long-term benefits of ensuring their fuel is clean and free of microbial contamination are reduced fleet-fueling costs and increased reliability of their fuel. Reliability is especially important for fleets and equipment in Florida, where large storms and hurricanes are fairly common.
For them, the proof was in passing through two hurricanes without a single generator stoppage.
Mr. Biller estimated that they saved at least $15,000 to $20,000 from simply not having to polish and clean fuel tanks and generators - and likely more, considering this doesn't count the costs that would have been incurred from fuel failure during a critical moment.
"Despite the last two hurricanes we haven't had any generators stop because of fuel problems. For having over 300 generators and two generator technicians, that's an incredible accomplishment."
"We were able to save thousands of dollars every month, easily tens of thousands of dollars each year by doing our own in-house polishing... and you're able to do it at your convenience and at your pace, and your guys become more aware of the issues with the fuel when they're out there correcting. If you polish one 15,000 gallon fuel tank now that's between $15,000 and $20,000 right there. And at 12 fuel sites, multiple tanks at each site and over 300 generators, that's probably on the low end of the estimate."