Daytona Beach, Florida.
The world's most famous beach. The spring break capitol of the globe. The name alone is known around the world.
What event generates the most revenue for Daytona Beach? The easy answer would be the world famous Daytona 500. It's a good answer but it's not the right answer.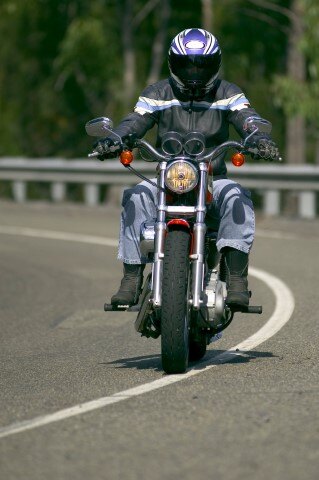 The Daytona 500 generates about $50 million in revenue for the four days leading up to and including the big race.
Bike Week Tops Them All
But it is Daytona Bike Week that tops them all at over $75 million in revenue pouring into local businesses. Each year in March, 500,000 motorcycling diehards journey to Florida's coast to spend money on bike stuff, apparel, and of course, food and drink of all variety. Daytona 500 visitors may have more money and deeper pockets, but Bike Week participants dig deeper because they stay longer.
The Most Popular Rally In The Country
Daytona Bike Week rivals the Sturgis Motorcycle Rally as the most popular motorcycle rally in the entire country. It started in 1937 as a motorcycle race, the Daytona 200, 200 mile beach race eventually moved to Daytona Speedway in the 1960s. It took a break for WWII and resumed in 1947, eventually being promoted by Bill France, co-founder of NASCAR. They often had more than 150 entrants for the race, and local residents would open their homes to participants because all hotel rooms and campsites were already filled to capacity.
Of course, with an event that large, things were not completely law-and-order. There were some hiccups along the way. The centerpiece beach race was organized, but oftentimes coordinating events surrounding the race took on a "rugged" flair of their own. Over the years, city officials grew to become less enthusiastic about the experience as residents became wary of the mass invasion of bikers and the hoopla they brought. All of this came to a head in 1986 when the city council and the local business community came together to take Bike Week in a new direction. They shifted the focus of the event, moving it away from being centered on the race and transforming it into the 10-day Bike Week festival we know today.
You may be interested in these posts:
This post was published on March 24, 2016 and was updated on March 24, 2016.