The classic car market is almost the very definition of niche. It's populated with people who have a deep and abiding interest in the vehicles of yesteryear and who are willing to spend big bucks to pursue their interests. It became a billion dollar a year industry back in 2013 and has grown since then.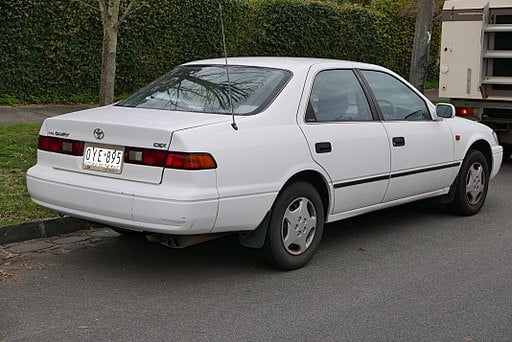 Think about the huge amounts of money that this represents. Not only are classic cars bought and sold for six figures or more, but there's the yearly upkeep and the sizeable chunks of cash that classic car enthusiasts lay out to go to classic car shows like the Concours D'Elegance.
But what exactly IS a classic car? What's the difference between it and, say, an "antique" car?
On the one hand, some people use "classic" as an informal term to fit whatever they want to fit. That's not what official interest groups like the Classic Car Clubs of America define them as. So let's start in those two places.
At the most general level, a "classic car" is an older car that has enough historical interest in it to be collectible and worth preserving instead of getting rid of it at the scrapyard. Under this broad term, someone could take a 1998 Toyota Camry and say "Hey, I've got a classic car". Highly debatable there. But if you had a 1998 Saturn, which is a car they don't make any more, now you're talking about something different. There are probably a lot more people interested in the Saturn than an older Camry that they could probably still buy on Craigslist.
Classic Car Definitions By Car Clubs
The two biggest older car clubs in America, the Classic Car Club of America (CCCA) and the Antique Automobile Club of America (AACA) have a lot more strict parameters on what they will consider a classic car. That's probably because having a car defined by them as "classic" carries a lot more weight and may increase the demand for and the value of the car.
Those two clubs define "classic car" as one built between 1915 and 1948 (their specific year ranges actually differ slightly, but they overlap between those dates).
Antique Cars
Under its most broad application, an antique car could be defined as any car that's older than 25 years. But most people conceive of antique cars as the ones much older than that. And car groups like the AACA do use other terms to be more specific in their classifying. These terms below fall under those groups' terms for "antique cars".
Veteran Era
These are the cars that go basically from the very beginning of the history of the automobile up to the year 1890.
Brass Era
The Brass Era in automobiles falls between 1890 to either 1916 or 1919, depending on who you ask. Their name comes from the period practice of using brass fitting for things like lights and radiators. These are also the vehicles most commonly known as horseless carriages.
Vintage Era
If you go from the end of the Brass Era around 1919-1920 up through 1930, you have the Vintage Era automobiles. This was the time period which saw the great consolidation and whittling down of the American automotive industry. There were 500 automakers in 1910, but less than 60 remaining in 1929 when the Great Depression started, and less than 20 left by the time America jumped into World War II in 1941.
Check out these other posts about classic cars:
Image Courtesy Wikipedia
This post was published on March 15, 2018 and was updated on March 16, 2018.