The engine and fuel system problems associated with ethanol in fuel have been documented for years.
Right now, the EPA is considering an increase in the ethanol content of fuel from 10% to 15%.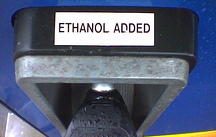 We can't help but think that will only create more problems for older cars, small gas engines, and boat owners.
Ethanol contributes to the clogging of filters, breakdown of rubber and plastic hoses, and accumulation of water in the fuel tank. All spell headaches and repair costs for the owners.
As of this writing, the decision to increase ethanol content is due in September. While the folks in Washington sort it all out, we have products that are proven to remedy ethanol problems:

For cars and trucks: Mix-I-Go
For smaller engines like lawnmowers and motorcycles: Mix-I-Go See Update Below.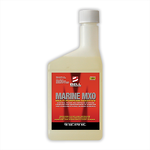 For boats: Marine MXO
Not only do these products fix your ethanol problems, but they also improve the overall performance of your vehicle or equipment. They also reduce emissions.
We invite you to read our fuel additive customer testimonials.
Image courtesy of [https://www.autoblog.com]
Update 1/26/2011: Bell Performance is pleased

to announce MIX-I-GO SMALL ENGINE FORMULA. It is specially formulated for both two- and four-cycle engines, solving ethanol-related problems in gasoline engines for small equipment like riding and push lawn mowers, lawn edgers, chain saws, leaf blowers, stand-alone generators, and other types of small gasoline-powered equipment.
Check out our video testimonials from folks who have had their ethanol problems solved with the help of Bell Performance products.
This post was published on July 30, 2010 and was updated on December 2, 2021.