The coronavirus pandemic has put a lot of things on the back burner, including the fact that, surprise!, we're coming up on hurricane season. It officially starts each year on June 1 and runs through November 30th, the dates that conventionally delimit the period of each year when the most tropical cyclones form in the Atlantic basin. This year there are concerns over whether the effects of any storms will be amplified by any remaining restrictions left over from social distancing and other measures.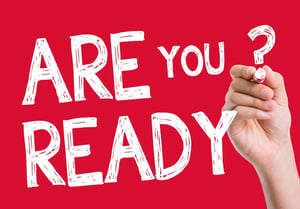 We've already gotten a head start on the season with the formation, already, of three named storms – Arthur and Bertha in the month of May and Cristobal that made landfall in June. That makes six straight years with pre-season systems, but the first time since 2012 that more than one named storm formed in the month of May.
There are always 9 or 10 different agencies that make predictions for hurricane season. Of those groups, the ones most paid attention to are the hurricane experts at Colorado State University (CSU), and the gold standard, the National Oceanic and Atmospheric Administration (NOAA). The NOAA forecast is the one paid for by your tax dollars as the NOAA is charged with forecasting the weather as a public service. They're also the ones that manage all the weather satellites.
Hurricane season predictions always list three figures. The first one is the number of named storms, the second is number of hurricanes, and the third is the big one – number of major hurricanes. (Category 3 or higher).
So what do they think we're in for?
By all accounts, every weather agency predicts a busier hurricane season than average. Yay!
The NOAA predicts 13-19 named storms; the average number is 12.1, based on the thirty years of data from 1981 through 2010. They predict 6-10 hurricanes, compared to the average of 6.4 per year. And, the big one, the NOAA is predicting at least 3, but as many as 6, major hurricanes. The average for major hurricanes is 2.7 per year.
The CSU weather teams tends to settle on more specific numbers, predicting 16 named storms, 8 hurricanes and 4 major hurricanes.
What influences these predictions?
It appears that the relevant conditions are favorable for a more active season. The biggest ingredient is sea surface temperature. Storms need warm weather to fuel them. The warmer the ocean, the more aquatic fuel is available for the storms to tap into and use to grow. The surface temperatures in the Atlantic Ocean are running well above normal and have been for several months. This points to a coming active Atlantic hurricane season.
El Nino is another factor that will impact the coming season. It seems we say this every year, that it will or will not have an impact. For 2020, weather professionals believe El Nino will make the hurricane activity greater. Why? Remember that hurricanes not only need warm water for fuel, they also need favorable atmospheric conditions. They need to be able to build and grow, which includes having atmospheric wind conditions that won't break the storm up before it has a chance to get larger and gain strength. Wind conditions like vertical wind shear, where the winds change speed and direction vertically, are a big factor in preventing hurricanes from building.
So when we speak about the El Nino weather system impacting the coming hurricane season, we're talking about it not being strong enough to meaningfully change the buildup of these storms. Weather forecasters seem to believe El Nino is going to be pretty neutral this year, boding well for a stronger hurricane season (if you like that kind of thing).
With the season getting ready to start, now is the time to prepare. From our perspective, we focus on needed preparations for stored fuel. The big thing in preparing for possible coming emergencies is making sure the stored fuel is viable to do what you need it to do. The recommendations haven't changed all that much in the last decade, but they always bear repeating.
Check for Water, Microbes and Fuel Stability
Proper preparation means checking the condition of your fuel so you know if anything's present that may compromise its condition later on. You're looking for the presence of two things – water and microbes – as well as checking its stability.
The presence of water and microbes in your stored fuel mean there are two big factors present that will degrade fuel directly.
Checking the stability gives you a predictive figure on whether the fuel is going to darken and stratify and form gums and varnishes. Those will cause you problems at the critical points during a hurricane response that you may need to use the fuel. To check the fuel's stability, you pull a fuel sample and send it to a lab for testing (there are partners that can supply testing boxes with everything you need to package up a sample and submit it to testing. Usually, it also includes the cost of the stability test). It's not an expensive test and you should get an answer back in about a week. That means you need to be proactive because doing this 2 days before a hurricane isn't going to help you.
Checking your fuel for water should be something you do regularly anyway. Water is the biggest ingredient that microbes need to grow in fuel. With the way stored fuels are and how they've changed, even small amounts of water can quickly lead to the establishment of microbial growth. And microbial growth is what you don't want in any mission-critical stored fuel that you're going to be relying on in a hurricane.
Heading off Microbe Problems Before A Hurricane
Checking for water is essential preparation. So, too, is getting rid of the water. But microbes are the bigger problem. If we were advising on best practices, we would recommend that you pull a fuel sample and have a microbe test done on it. It's really important to know if you've already got microbial growth established in your backup fuel system. If so, you can take it to the bank that it's going to cause problems.
What kind of microbe test should you do? This is where it's important to choose the right one. Despite what anyone tells you, culture dip slide tests are basically useless. People like them because they're relatively cheap and they're easy to use, but they don't actually show you what you're looking for, so what's the point? We recommend an ATP-By-Filtration test, which actually gives you a quantified number of microbes in your fuel sample. The easiest way to have this done is to send your fuel sample to someone who runs the test. They can advise you on how to best sample your fuel for microbial tests, plus they may even be able to supply you with prepackaged sample kits to make it easy for you to submit your sample and get results back. The ATP-By-Filtration test itself only takes minutes to do, so you'll get your answer back quickly.
Proactive Recommendations For Backup Fuel
Finally, you should consider a couple of proactive treatments. You need to treat with fuel stabilizer to ensure the fuel stays stable and viable through the coming months of hurricane season. You should also treat fuel with biocide IF you really can't have a microbe test done on it. The best recommendation is to only treat with biocide if you have elevated microbes levels. But if you have no way of knowing your microbe levels and you have to choose one way or the other, take the safe route and treat your stored fuel with biocide in advance of hurricane season. You'll want to apply a kill dose to the fuel in your system, and you'll want to circulate the fuel to ensure it gets well-mixed and in contact with microbe growth on the sides and bottoms of the tanks. If you did a microbe test before and it showed elevated levels, you'll want to do an after test, post-treatment, to confirm the microbes are back down to normal levels that aren't likely to cause a problem at a critical time.
This post was published on June 9, 2020 and was updated on November 1, 2021.