Everyone who owns a diesel truck knows about Diesel Particulate Filter systems (DPF) that come standard on every model. These systems are made to improve air quality by trapping all the unburned carbon and black soot that used to go into the atmosphere. The downside for these systems is they have to be serviced, costing time and money for the owner/operator. And that's only if the DPF system doesn't malfunction and cause more headaches than it intends to.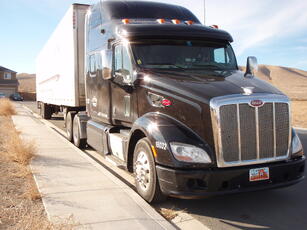 Bell has been making our multifunction diesel fuel treatment DEE-ZOL since 1954, and it's always been known to reduce diesel emissions and cut down on black smoke and soot. Late in 2012, one of our trucking customers contacted us with an awesome story about just how much Dee-Zol helped him and his truck by fixing a problem with his DPF system:
My 2011 Peterbilt was an introductory model truck, new for 2011, called a 587. It was among the first with Bendex disc brakes and the Cummins ISX15 engine, which has the DPF filter and the CST catalyst on the exhaust system requiring DEF fluid [urea], which is injected into the exhaust pipe to make the exhaust gases cleaner than the air that goes into the air filter. Further (it has) an EGR [exhaust gas recirculater] which has an elaborate cooler to bring down the exhaust gas temperature, which as I understand, reduces the production of nitrous oxide, a toxic gas. Also (it has) a variable vane turbocharger and the whole thing is controlled by four on-board computers controlling the high-pressure fuel rail delivery system. Having said all that, it shouldn't surprise you that the first DPF filter had to be replaced at 8,500 miles, being defective.
At 16,800 miles (remember, he already replaced the DPF at 8,500 miles), engine codes appeared. Oh no I thought, but it was removed after 3 repetitions of cycling the key off and on. This same trick was required at 30,000 miles and again the codes went away. Fast forward to 130,000 miles, and the truck had to be placed in a shop for a major "regen" process (baking the DPF filter to clean it). This lasted only 1 ½ weeks before trouble codes returned.
In all the places I have been - Cummins and Peterbilt - their shops have tried to fix this re-occurring problem. Not until I, in sheer frustration, began putting Deezol fuel treatment with injector cleaner in it, did I slow the problems down. There were times before when repairs lasted only 1 ½ hour (before the engine light problems would return). Now with Deezol added, my fuel mileage would increase by ¾ to 1 full mpg. An increase from 5.6 mpg to 6.6 mpg is significant. My lowest mpg demonstrated is 4.1 mpg. Oh, these numbers are not an instantaneous read but are fuel trip results. My monthly average has improved from 5.6 mpg to 6.7 mpg. One month was 7.2 mpg.
At its worst, I could not complete a single round trip across the country (2000 miles each way) without visiting a shop. With Deezol fuel treatment, I can do four round trips. Trouble codes would appear, then it would be able to do its automatic "Regen", and I was able to keep running.
So, Deezol has given me 1 extra mpg and a truck that will stay out of the shop. Bell Performance products improve on the other products I have used, and my engine is a quick starting, smoother running, more dependable "happier engine". Oh yeah, and my fuel filter doesn't fill up.
Lynn C. - Oregon
Return On Investment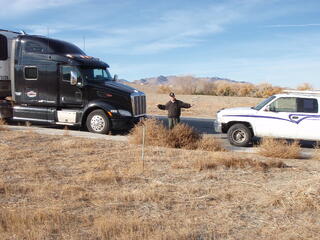 Thanks, Lynn, for telling your story. He sent us additional months of data on his fuel mileage, and it showed that his average mileage over a period of multiple months of driving went from 4.85 mpg to about 6.9 mpg. That's an increase of just over 2 mpg. With his average fuel usage per month at about 2,200 gallons, and diesel fuel costs of $4.00 per gallon, Lynn was actually saving $2,500 per month alone in fuel. Not to mention all the time and expense saved by not having his DPF system act up on every trip.
For the accountants out there, Lynn's cost-benefit ratio, or Return On Investment (ROI), was a sparkling 25:1. He saved $25 for every $1 spent on Dee-Zol.
The testimony is clear. Dee-Zol saved him boatloads of money.
You want to check out this related post: