Blog Home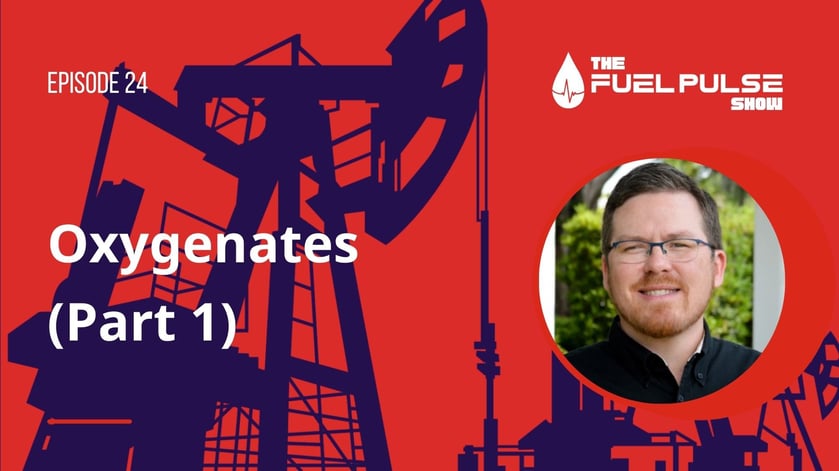 As environmental concerns continued to grow just a few decades ago, the impact of fuel on air quality was a topic that gained increasing attention. Introducing oxygenates like ethanol and MTBE has improved combustion efficiency and reduced emissions. However, this shift was not without its challenges. So, in this episode, we uncover the secrets behind the changing landscape of fuels, the impact on the air we breathe, and how oxygenates became such an essential tool in this shift.
Listen in as we dive deep into the potential dangers of fuel pollution, exploring how it can affect our bodies and the measures put in place by the government to ensure cleaner air for city dwellers. Join us for a fascinating episode that delves into the science behind oxygenates and their impact on the environment.
Listen to the Full Episode:
What You'll Learn:
What makes today's fuel different from what it once was?
What an oxygenate is.
Why you may want to supply more oxygen to fuel.
How air quality is affected and by what pollution.
What the government has put in place to ensure clean air for the people in these cities.
How we have contributed to the betterment of air quality.
How much cleaner cars are than they once were.
What defines an oxygenate that you can put into fuel that won't cause
Ideas Worth Sharing:
"Todays fuels are not the same as they used to be. " - Erik Bjornstad
"When you're adding oxygen to the combustion process, the more oxygen you have the better and more complete combustion you end up having." - Erik Bjornstad
"If you have too much carbon monoxide in a room it will kill you, if you're walking around a polluted city like Los Angeles the carbon monoxide levels aren't going to kill you but it will have levels high enough that it will affect your brain and your heart." - Erik Bjornstad
"New cars are 99% cleaner than they were back in the day." - Erik Bjornstad
"Not all oxygenates are right for every situation." - Erik Bjornstad
Resources:
Share this Article!
Tweet
Make Sure You Don't Miss An Episode!
Get an email when a new Fuel Pulse Show episode drops!
Other Posts on this Topic