Blog Home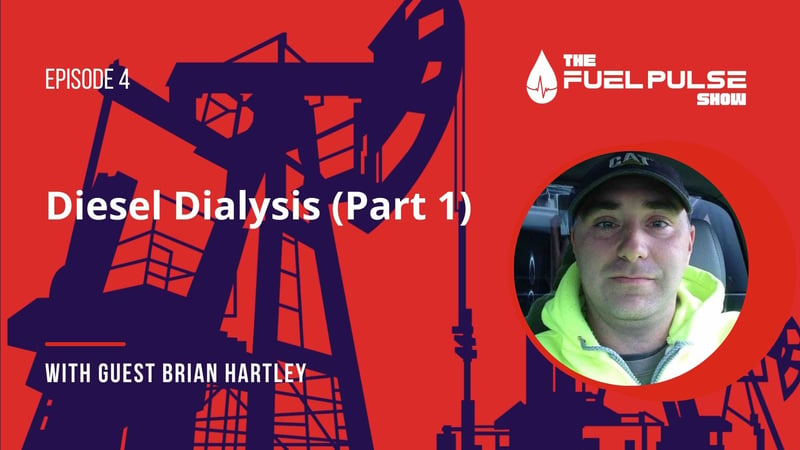 #dieToday we are diving into another exciting discussion about tank and fuel storage maintenance. This is something that requires a good amount of professional acumen to do, specifically if you want to have it done well. So, in this episode, Brian Hartley, owner of Diesel Dialysis, will be sharing the most important steps you need to take to make sure you're taking care of your fuel properly.
Listen in as Brian shares what he does regularly for his customers to ensure their fuel is safe and healthy—some of which may surprise you if you are not familiar with the industry. You will learn how a lack of knowledge surrounding the issue of fuel maintenance can impact how people can get business done and more.
Listen to the Full Episode:
What You'll Learn:
What defines a good service partner versus a bad one.
Common steps for tank and fuel maintenance.
How a lack of knowledge around fuel maintenance can impact businesses.
The importance of understanding how fuel impacts your business.
How the view toward fuel maintenance has changed.
Why you must do your due diligence.
Ideas Worth Sharing:
"Ultimately, fuel maintenance is all about education." - Brian Hartley
"If you can prevent water from being in your tank, you're not going to have many problems." - Brian Hartley
"We're taking contaminants out of your fuel and purifying it. It's not going to change at a molecular level. We cannot remove sulfur. This is when you need to replace your fuel." - Brian Hartley
Resources:
Share this Article!
Tweet
Make Sure You Don't Miss An Episode!
Get an email when a new Fuel Pulse Show episode drops!
Other Posts on this Topic