Blog Home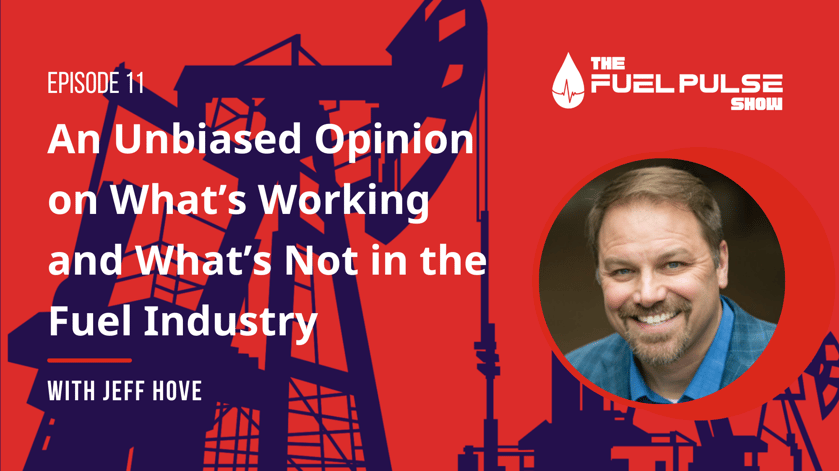 It's hard to know what you can believe in the fuel industry. Like many other industries, there is plenty of information available online that is biased and created by companies that have a specific agenda in mind. So, how do you know what is genuinely working and what is not? And where do you find information that isn't advocating for any specific outcome? Jeff Hove, the Vice President of the Fuels Institute, an objective and collaborative research organization that does not advocate, joins the show today to share the unbiased and research-based opinion of the fuel markets.
Listen in as Jeff explains how transportation and fuel are being redefined and what you can expect to see in the future for these industries. You will learn the process of the Fuels Institute's peer review procedure, what vehicles Jeff doesn't believe will be able to go electric in the coming years (and which vehicles will), and why water is almost always the issue when it comes to fuel quality issues.
Listen to the Full Episode:
What You'll Learn:
The great things that the Fuels Institute is involved in.
The importance of having an unbiased view of the fuel industry.
What the future has in store for the fuel industry.
The benefit of having all research peer-reviewed to ensure everything published is unbiased.
Why electric is the way of the future of passenger vehicles.
Ideas Worth Sharing:
"Transportation fuel is being redefined." - Jeff Hove
"We have all of the right people at the table, we just have to make sure we're asking the right questions." - Jeff Hove
"For every action, there is a reaction." - Jeff Hove
"Electrification on passenger vehicles is going to be the future." - Jeff Hove
"What we keep out of the atmosphere today is just that much less we have to worry about later on." - Jeff Hove
"[Every fuel issue] all drives back to water almost every time." - Jeff Hove
Resources:
Share this Article!
Tweet
Make Sure You Don't Miss An Episode!
Get an email when a new Fuel Pulse Show episode drops!
Other Posts on this Topic