Blog Home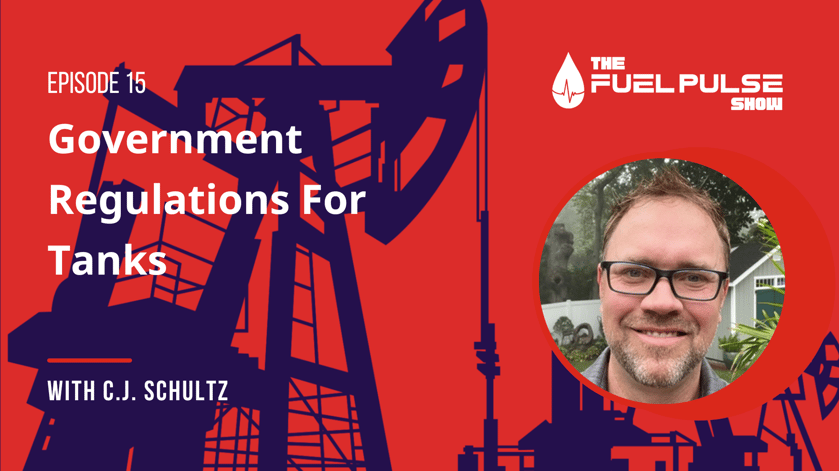 A large portion of tank storage sites have minor deficiencies. Sometimes it is something as small as a liquid in the spill bucket, while other times the deficiencies are more serious. This is why it's essential to have your tanks tested and ensure they are in compliance with government regulations. Joining the show to share more on this topic today is C.J. Schultz from Tanknology, the world's largest provider of tank testing and environmental compliance services for petroleum systems.
Listen in as C.J. explains how Tanknology ensures each tank is really clean and why you should be suspicious if your tank cleaner doesn't come in with the right equipment, including a camera. You will learn the importance of having a fuel stabilizer, why you shouldn't leave your fuel check-up to the last minute, and why water is the gateway to so many problems in the fuel industry.
Listen to the Full Episode:
What You'll Learn:
How government regulations for tanks have shifted over the years.
The importance of having your tank tested regularly.
How to ensure your tank is really clean.
Why you need to use a camera to clean tanks.
The right way to pull samples of your fuel.
Ideas Worth Sharing:
"Everyone does things differently, but when it comes to the EPA, there is only one way to do it, and that is the right way." -

C

.

J

.

Schultz

"You can't see anything without a camera [to clean your tank]." -

C

.

J

.

Schultz

"Don't be the customer that calls [two weeks before the deadline]." -

C

.

J

.

Schultz

"Water is definitely a microbial."

-

C

.

J

.

Schultz

"Focus on the core testing requirements." -

C

.

J

.

Schultz
Share this Article!
Tweet
Make Sure You Don't Miss An Episode!
Get an email when a new Fuel Pulse Show episode drops!
Other Posts on this Topic