Throughout Bell Performance's long history, there are a handful of individuals who have shaped the company's future to such an extent that their impact may not be fully appreciated until they aren't with us anymore.
Certainly, one such individual is Dr. Christian A. Clausen who was a giant in our company's history. He was a trusted associate and friend for more than 40 years and the genius who helped Bell Performance perfect their industry-leading formulations. And so it is with great sadness that we have to announce Dr. Clausen's passing, on January 3rd.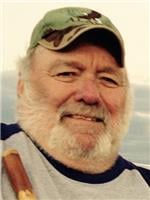 Chris Clausen grew up in Louisiana and, after a stint as a research chemist for Standard Oil, taught at the University of Central Florida for 47 years. At the time of his retirement, he was the longest tenured faculty member at the nation's largest university. Naturally, with such extensive time in academia, his publication and research credits could fill a book in themselves – 8 textbooks, 98 peer-reviewed research papers, 135+ technical articles, and more than 200 national and international technical presentations. He holds ten patents (including one for the on-site deactivation of plastic explosives, from work commissioned by the Israeli government). And to cap it all off, Dr. Clausen won NASA's Inventor of the Year award in 2005.
We met Dr. Clausen in the early 70s, when the new owners of the company, Charlie and Ola Williams, hired Dr. Clausen as its consulting chemist. In the over 4 decades since, Dr. Clausen ("Dr. C", as we called him) has been in charge of Bell Performance's continued development as the industry leader for fuel treatment problem solving. He spearheaded the improvement of many of the Bell fuel and oil additive formulations that have become staples of the industry – Mix-I-Go, ATX, and Dee-Zol. He helped Bell develop its proprietary formulation for LPG treatment. And Dr. Clausen is responsible for the development of Bell Performance's metal-based lubricant formulation, the backbone of the industry-leading X-tra Lube lubricant line. Dr. C was instrumental in making Bell Performance the company it is today!
But Chris Clausen was much more than the sum of any academic or professional achievement. He was a loving husband to his sweetheart Julia (Bergeron), sharing life together for more than 55 years. He was the beloved father of three and grandfather to five. Being the native Cajun that he was, he loved the LSU Tigers (geaux Tigers), fishing and duck hunting. Those of us who had the privilege of knowing him remember the annual Thanksgiving morning gatherings he would host at his home in Chuluota, FL, where everyone would sit around the fire pit and eat Cajun fried turkey and goose gumbo that Dr. Clausen made for everyone.
And above all else, he loved God and his family. He was a good friend and trusted colleague to all of us. We are all better people for having known Dr. Christian Clausen, and we look forward to seeing him again some day.
This post was published on January 16, 2018 and was updated on January 16, 2018.