Bell Performance is happy to announce a redesign of our online web store this week!
We are offering all of the same solutions that help fix your fuel - but with an improved and simpler shopping experience.
The Bell online store has new and better options to search for whatever you need - search by Usage, by Fuel, or by the Problem you're looking to solve. It's also easier to take a look at our most popular products, like Ethanol Defense and Mix-I-Go.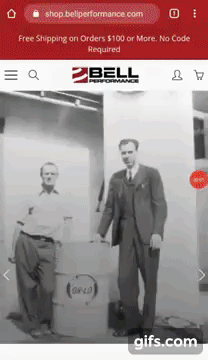 The site is better optimized for mobile devices, too. This should make it more convenient for you to find whatever you need for the best solutions to your fuel problems.
Web Store Re-Opening Special - Use Coupon Code BELLSTORE
As part of the web store grand reopening, we are offering a special discount for the month of June. Get a 10% discount on orders made through the new Bell Performance web store, from now through July 5th.
Check out the newly design Bell web store here! We hope you'll find this new design helpful.
P.S. Check out some product testimonials on our website to see how Bell helps fix your kind of fuel.
This post was published on June 17, 2020 and was updated on June 17, 2020.