The East Coast and New England doesn't expect to deal with hurricanes, but that's exactly what's coming.
Hurricane Sandy appeared pretty harmless when they were tracking it as a tropical storm a week or ten days ago. But it has definitely changed into what they are dubbing "Frankenstorm".
It got the nickname because of Sandy's combining with two other winter weather fronts as it turned north at Florida and headed up the Eastern seabord.
This combination increased Sandy's size to where it has passed Hurricane Igor (2010) as the largest Atlantic hurricane of all-time.
Hurricane Igor only struck Newfoundland, so the damage was limited. Sandy is getting ready to blow directly up the entire US eastern coast.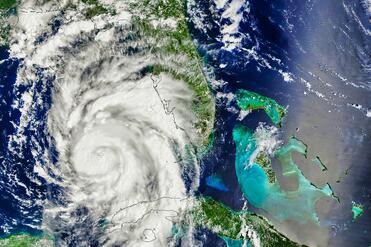 Satellite Photo of Hurricane Sandy's Immense Size
As 8 am today (Monday 10/29), Sandy was about 300 miles south of New York and headed that way. Forecasters predict high wind gust of 70 mph or more all the way from Virginia up to Boston. Those that live up there will tell you that that's pretty unusual.
We've brought back some earlier information from the Bell blog on storm safety and preparation that those in Sandy's path may find useful. If you do not have a family storm safety plan already in place, these resources will tell you what you need to do as you prepare for Sandy's arrival. There's also a Wikipedia link to tell you all you about storm, it's historic size and it's potential impact for you and your family.
Wikipedia: All About Hurricane Sandy
Top Tips To Get Ready For The Storm
Hurricane Preparation - Get Your Family Prepared
This post was published on October 29, 2012 and was updated on January 5, 2017.