This is the time of year when people on the coast and in the Southeast start thinking about hurricane season. The season starts on June 1st and lasts into November. Last year was one of the busier hurricane seasons on record, exceeding even the expectations of the NOAA (which did predict a busy season). Scratch that - it wasn't one of the busier seasons, it was THE busiest Atlantic hurricane season on record, ever. You may remember there were so many named storms, they ran out of letters and had to switch to the Greek alphabet for naming. The only other time that happened was in 2005. And it was the sixth straight year that there was a named storm before the season even began. All this after a number of years of relative calm. We even wrote some blogs talking about how there hadn't been a major hurricane to worry about in x number of years. We can't really say that anymore.
What To Expect This Year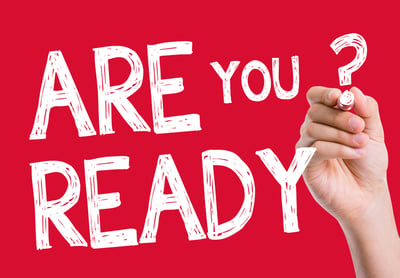 They usually do predictions before the season starts, and then modify them partway through the year (as they get more information). So these kinds of predictions are likely to change. But the prediction from mid-April calls for 18 named storms, 8 hurricanes, and 3 major hurricanes where winds exceed 115 mph.
Compared to a season where we ran out of letters, these numbers don't seem impressive. But they're still busier than normal. An average hurricane season from the past 30 years (since 1991) gives 14 storms and 3 major hurricanes.
What To Expect From La Nina?
One of the things meteorologists always look at in these predictions is the El Nino or La Nina weather system that hangs around each year. These are the yearly cooling patterns in the Pacific Ocean that cause atmospheric changes that can make Atlantic hurricane seasons more active. La Nina(s) make for more hurricanes because of the way they cool the Eastern Pacific waters, which leads to weaker trade winds and less wind shear in other global areas like the Caribbean. Wind shear is the enemy of hurricane formation, breaking up potential storm systems before they have a chance to consolidate and strengthen.
Indeed, this is what happened last year. We had the strongest La Nina system in the past 10 years. We all saw the result.
What about this year? The good news is that La Nina seems to be on a fading pattern. The bad news is that it may not have faded early enough to be a complete non-factor. And La Nina can be fickle, popping back up unexpectedly. Still, a fading La Nina shouldn't give us too much reason for concern with lots of hurricanes this year. But what does give a reason for the concern is….
Warm Water May Make La Nina A Non-Factor
Like it or not, the observable changes in the climate are starting to manifest themselves in very real dangers like more hurricanes. Yes, we know that the debate often centers on how much of a role humans have in changing the earth's atmosphere. But putting aside the issue of who's to blame, the fact of the matter for this year is that we have warmer-than-normal water conditions in key areas of the globe like the "main development region" or MDR - the big area of water between Africa and the Caribbean. Meteorologists fully expect this to be a key driving force in the number of hurricanes we'll be facing this year.
What All This Means For You
Not everyone reading this lives in coastal areas or will be in the path of a hurricane. Those of you in a position to be taking care of fuel during hurricane season know who you are. For those in mission-critical fuel positions, municipalities, fleets - the question is what should you be doing now to prepare your fuel for the upcoming (busier) hurricane season?
The object of this kind of ahead-of-time preparation is to increase the chances that the fuel you're going to call upon during a storm event functions like it's supposed to. The steps you need to take are those most likely to either keep your fuel in the condition it's supposed to or show you that it may need something done to it.
Fuel Sampling
Assuming, of course, that you don't already do this on a regular basis, you need to take a fuel sample and examine what the fuel looks like.
Is it the right color? Dark fuel indicates the formation of gums and varnishes in the fuel that may interfere with backup engine performance.
Does it look hazy or cloudy? That's a sign of emulsified water that needs to be taken care of.
Is there detectable free water? Free water builds up in virtually every tank and is a key contributor to microbial growth - the biggest enemy of stored fuel health.
Take It From The Bottom
Fuel on the bottom of a storage tank can look markedly different from fuel from the middle or top. So it's essential to sample from just off the bottom of the tank. You're much more likely to find any water present and more likely to find detectable signs of microbial growth there. Remember, the conclusions you're able to draw are only as good as the sample you're examining. A sample from the top of the tank isn't going to reflect the condition of the fuel at the bottom, where all the problems usually are.
Get Serviced Before The Rush
If you do find problems, now is the time to enlist professional help to fix it. At a minimum, to keep your fuel in good working order for the season, you're going to want them to:
Apply biocide and fuel stabilizer
Get rid of free water
Do confirmatory microbial testing
That last part would be if you have signs of microbial growth in your fuel. If you're really not sure, it may be worth doing a microbial test beforehand - these can offer a lot of diagnostic value in both confirming if you have a problem but also telling you if you don't. Stay away from the simple dip slides or other culture tests - they're inaccurate and take days to deliver results. ATP testing is the state of the art for fuel testing, especially when you're faced with a high cost of failure in getting it wrong.
Do You Need To Polish?
There's a time or place for fuel polishing. But don't get dragged down the rabbit hole of thinking you're going to need expensive fuel polishing or filtration. Making sure there's no water and no active microbial growth are the two most important things. But it's entirely possible you won't need to polish. If your fuel looks like it's bright and clear, you don't need to polish. If your fuel is cloudy, then you may need to. A good fuel servicing partner should be just as willing to explain what you don't need to do
This post was published on May 21, 2021 and was updated on May 21, 2021.