Summer season means time to stay on top of corrosion in storage tanks
We've written before about the essential importance of staying on top of water issues in stored fuel. It's not only the leading essential factor in the conditions necessary for the growth of microbes in fuel, it's also the leading cause of fuel tank corrosion in metal tanks.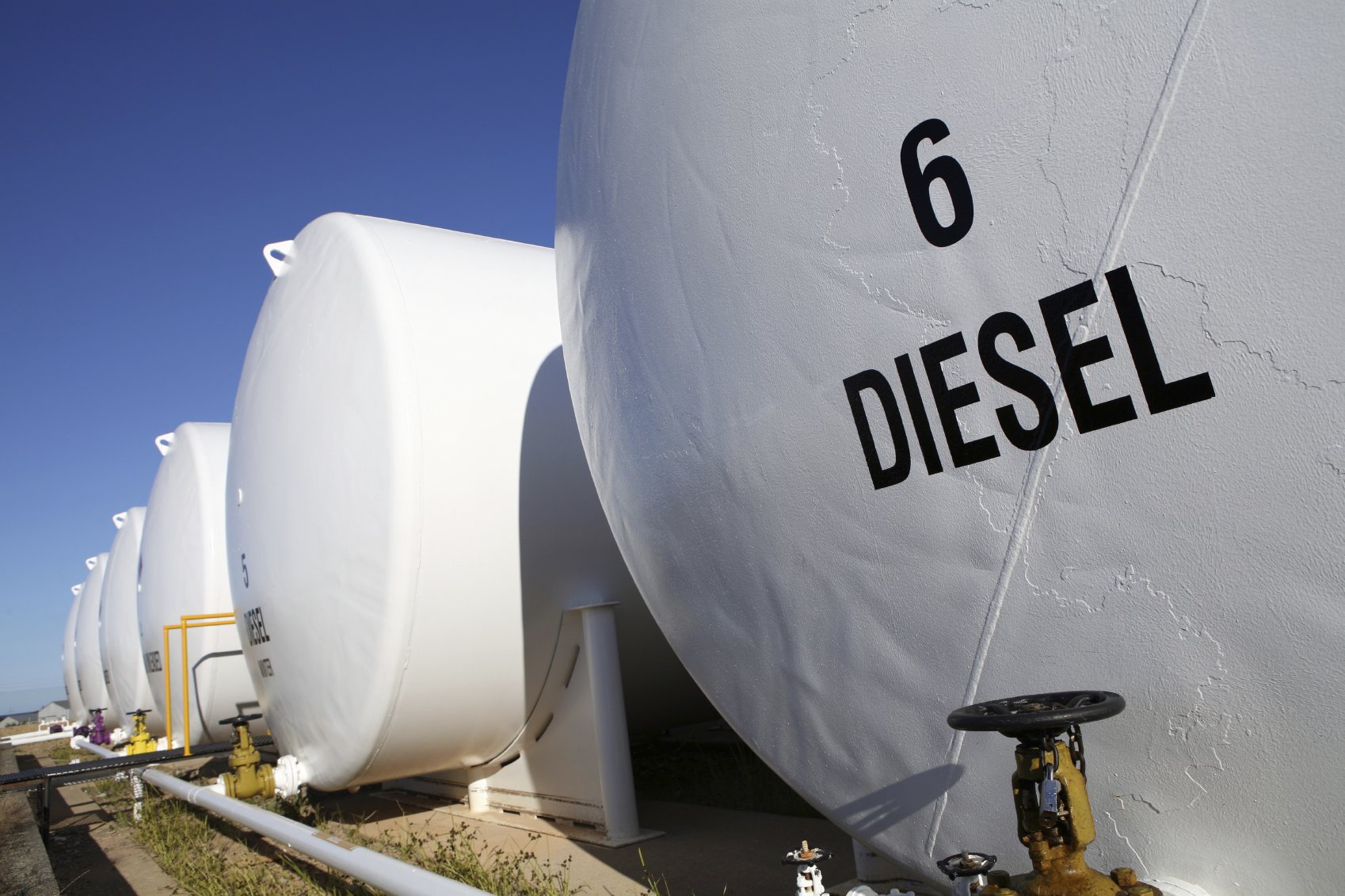 Microbes and water go hand in hand. Microbes need water to grow, which makes water tdeleterious to storage tanks on two levels. Water itself, whether as free water in diesel or absorbed water in ethanol, contributes to tank corrosion in the same way that you'd expect corrosion of metals exposed to water in the outside world. Microbes cause corrosion through their acidic byproducts that slowly eat away at tank parts over time. And this is true whether the tank is made out of steel or fiberglass. A 2012 study of fiberglass ULSD storage tanks by Batelle showed six out of six fiberglass tanks with corrosive damage, five of them deemed 'severe'.
Best Practices for Keeping Your Tanks Safe
The best to do for preserve tank health is keep water under control. No matter what they're made of, corrosion can't happen without excess water in the tank.
Check for water regularly – make sure you perform regular tank maintenance steps on your tanks, no matter if they are made of steel or fiberglass. Take water measurements and remove excess water.
Regular fuel testing – this should include pH testing to check for acidity and water/sediment tests. The latter is required by the ASTM diesel spec but is a best practice to ensure your fuel delivery guy isn't contributing water to your system.
Check out our whiteboard video below for more explanations on the most important things to consider.
You may be interested in these other posts on fuel storage tanks:
This post was published on June 25, 2015 and was updated on July 14, 2015.