Proscape, located in Orlando, FL, is a full-service landscaping, irrigation, and maintenance company that uses the typical variety of small engine equipment including mowers, weed eaters, edgers, trimmers, chainsaws, and trailers. Proscape also experienced typical 2 cycle motor problems associated with ethanol in fuel and went looking for a solution. They found one when they found Bell Performance.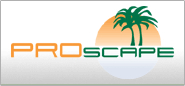 Originally when we first met with Proscape, they told us about all the carburetor problems they were having. It was the same thing that many other small engine users have been experiencing. The ethanol in the gasoline was dissolving the aluminum, plugging the jets, and damaging the seals and gaskets. Jason Montgomery, Proscape shop manager, said 'we were constantly replacing carburetors and having to service all of our 2-cycle engines, and Ethanol Defense was the answer. We started to use it in all of our equipment and we virtually eliminated the 2 cycle carburetor problems. Our equipment is running as well as it ever has since we started adding Ethanol Defense to our fuel'.
The second area of problems Proscape brought to Bell Performance related to the trailers that haul the equipment to the job sites. These trailers exhibited a lot of wheel bearing problems. Mr. Montgomery says that "We use X-tra Lube Grease to pack the trailer wheel bearings. So far we have had no problems".
Ethanol Defense combines the proven benefits of the nation's oldest and most-respected multi-function fuel additive with the most powerful combination of commercial-grade water-absorbing ingredients available, combining both to land a knock-out punch for ethanol that no other product can match. It is the only ethanol treatment you will ever need.
Beyond providing high-quality base oil lubrication, X-tra Lube Grease fills in scratches, scores, and wear spots in metal surfaces. This combination dramatically reduces wear, friction, and machinery operating temperatures.
You may be interested in these other posts:
This post was published on January 13, 2015 and was updated on October 28, 2021.