Blog Home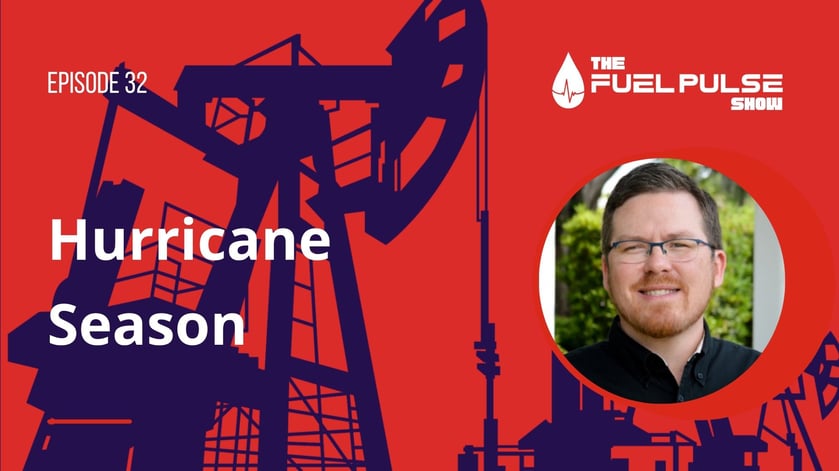 Are you ready for hurricane season—and do you know how to find and use the hurricane data that's out there? It's important to understand how hurricanes work and how to interpret the data around them, so today I'm sharing the new storm predictions, what has changed, and what it all means for you.
Listen in as I discuss why hurricanes tend to have similar patterns each year, as well as the role some of those reasons play in the grand scheme of things. You'll gain a better understanding of these storms and how to prepare for them and ensure that your fuel is safe.
Listen to the Full Episode:
What You'll Learn:
When hurricane season is.
Why the data is better later in the season.
Where to get reliable forecasts and predictions.
The reasons behind certain storm patterns.
What wind shear is and the significance of named storms.
The changes in hurricane predictions this year.
What the different categories of hurricanes mean.

What the El Niño systems are and how they affect hurricanes.

What to do if you have stored fuel.
When to start preparing your fuel.
Ideas Worth Sharing:
"We like to wait a little longer into the season to allow the data to bring the weather predictions into better focus." - Erik Bjornstad
"Hurricanes thrive on warm ocean waters and do best in ocean surface temperatures of at least 88 degrees Fahrenheit." - Erik Bjornstad
"Named storms aren't just hurricanes, but also include tropical storms. In fact, the majority of named storms are tropical storms." - Erik Bjornstad
"NOAA called for an increased likelihood of greater hurricane activity and an above-normal season." - Erik Bjornstad

"All major hurricanes are hurricanes, but not all hurricanes are major hurricanes." - Erik Bjornstad
Resources:
Share this Article!
Tweet
Make Sure You Don't Miss An Episode!
Get an email when a new Fuel Pulse Show episode drops!
Other Posts on this Topic