Blog Home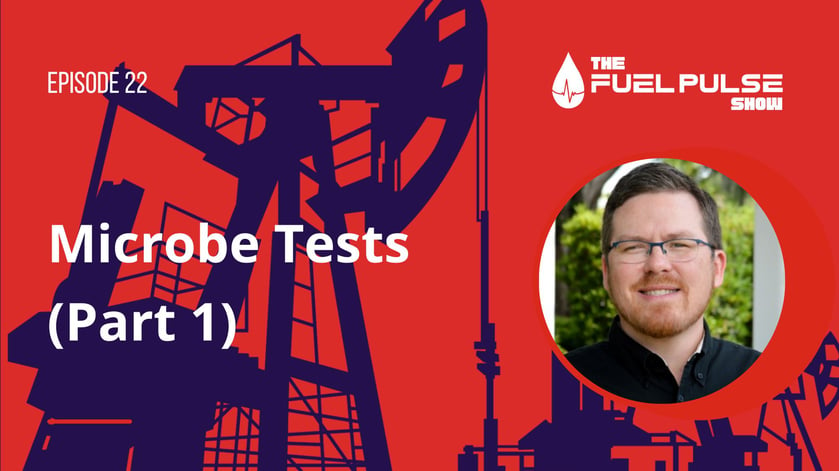 Fuel contamination has become a growing concern in recent years, as changes in fuel composition have created an environment where microbes can grow more easily than ever before. While microbial problems were once thought to be easily controlled by managing water buildup, this is no longer the case. As a result, storage tanks across the country are facing an impending microbial problem that could have serious consequences for those who rely on stored fuel.

In this episode, we will delve into the world of fuel contamination and explore the testing options available for detecting and preventing microbial growth. We'll discuss the reasons for the increase in microbial problems in recent years, the importance of testing your fuel sample quickly and thoroughly, and the various types of microbial tests available. We'll also provide tips for taking larger fuel samples and using biocides to combat microbial issues. Whether you have fuel in storage or simply want to learn more about this growing problem, this episode is a must-listen for anyone concerned about fuel contamination.
Listen to the Full Episode:
What You'll Learn:
Why there is an increase in the need for biocides.
Why microbial problems have increased in recent years.
What you must consider if you have fuel in storage.
The different microbial tests to consider.
Why you want to test your sample as quickly as possible.
The importance of taking larger samples of your fuel for microbial tests.
The problem with culture tests.
Ideas Worth Sharing:
"One of the key considerations in accurately testing for microbes is that the longer you wait after sampling to do testing, the less representative your results are going to be of what was actually in your sample." - Erik Bjornstad
"T

here are a whole lot of impending microbe problems that are developing in storage tanks right now all across the country."

- Erik Bjornstad
"There is nothing that is 100% good, and there is nothing that is 100% bad. Everything has pros and cons." - Erik Bjornstad
"With all of the different kinds of microbes out there, not all of them like the same kinds of growth medium." - Erik Bjornstad
"There are so many different testing options to consider, and some are better than others." - Erik Bjornstad
Resources:
Share this Article!
Tweet
Make Sure You Don't Miss An Episode!
Get an email when a new Fuel Pulse Show episode drops!
Other Posts on this Topic