Blog Home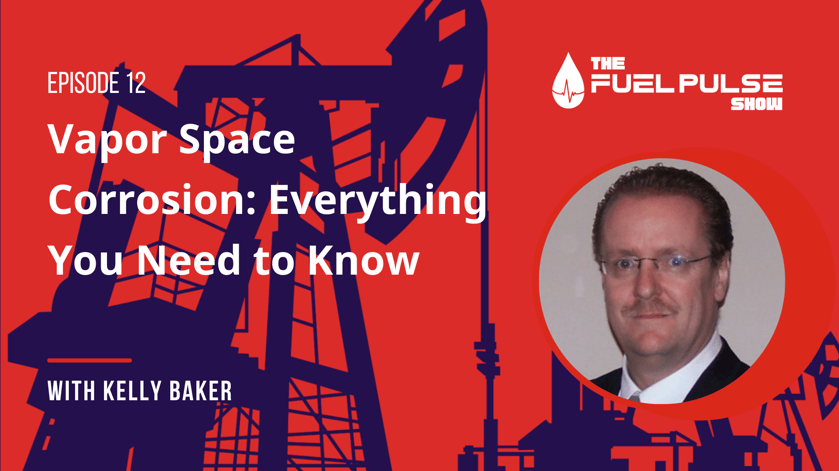 We've previously spoken about storage tank corrosion and microbial-induced corrosion, both of which are plaguing fuel storage systems across the country. Unfortunately, this issue is not getting any better. However, not all corrosion is the same.
There is a specific type of corrosion that is problematic for fuel management professionals, and that is vapor space corrosion. To discuss exactly what this is, how to manage it if you have this in your storage system, and how to lower your risk of this type of corrosion is Kelly Baker, Business Development Manager of Zerust – Oil & Gas for North America.
Listen in as we go over where you will generally find vapor space corrosion and what causes this type of corrosion to occur. You will learn the biggest preventative measure that you can take, why most people in the oil and gas industry don't like to try new things, and how we can fight this ongoing corrosion battle.
Listen to the Full Episode:
What You'll Learn:
What vapor space corrosion is.
The difference between microbial corrosion and vapor space corrosion.
Where you will usually find vapor space corrosion.
How vapor space corrosion happens.
How quickly vapor space corrosion can prevent itself.
How much corrosion costs the global economy per year.
Ideas Worth Sharing:
"Corrosion doesn't sleep; all we can do is try and slow it down." - Kelly Baker

"Microbial corrosion is not the same as vapor space corrosion." - Kelly Baker

"Microbial corrosion is not the prevalent type of corrosion." - Kelly Baker

"[Corrosion] is an ongoing battle." - Kelly Baker

"The issue with oil and gas is that people don't like to try new things." - Kelly Baker
Resources:
Share this Article!
Tweet
Make Sure You Don't Miss An Episode!
Get an email when a new Fuel Pulse Show episode drops!
Other Posts on this Topic