Oil is the life blood of every vehicle and every engine - gasoline and diesel. An essential part of any good rigorous fleet maintenance program is monitoring the engine oil and conducting oil analyses to watch for problems. Changing diesel engine oil at the right time results in long-term cost savings and maximizes equipment life, two things which every fleet needs to keep up with or stay ahead of its competition - especially during the COVID-19 pandemic.
Does your drain schedule fit your fleet?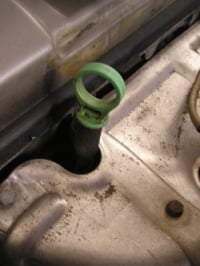 Many fleets perform oil changes according to mileage or calendar guidelines that are actually based on average data for a wide range or variety of vehicles. This is a problem if your fleet does not fit the "demographic" that this schedule was modeled after. As a result, fleets with this problem purchase and dispose of too much oil. That's budgetary money "down the drain".
If your fleet does not have its own oil analysis program specific to itself, that may be the single biggest factor standing in the way of streamlining your budgetary expenses in this area. This type of program extends the engine oil life and therefore lowers your fleet's oil consumption, with the cost savings you would expect from such a move, while adding no extra risk to vehicle life.
An oil testing program can extend engine oil life and thus lower oil consumption, reduce used oil generation, and decrease operating costs with no risk to your vehicles.
What to do if you don't have one? There are plenty of good resources available in the public arena that give reliable information on how best to set up and operate a program like this. Following are the main things you need to know about setting up such a program.
There are four aspects of a successful, cost-saving oil life extension program:
establishing baseline information,

conducting engine oil sampling,

testing the used oil, and

evaluating the test results.
Establishing baseline information for each of the fleet vehicles gives you the foundation to evaluate test results and make the best decisions about extending oil life. A program like this is useless without good baseline information on your fleet.
Engine oil sampling is done at regular intervals, and most start-up programs simply send their samples offsite to a testing lab, of which there are many that offer competitive rates for this kind of testing. Consider doing the sampling during your fleet's scheduled preventive maintenance and safety checks.
Oil testing will look for sources of contamination that indicate problems. Presence in the oil of antifreeze, fuel, wear metals, dirt and water all point to larger problems that can be detected early with this type of testing. To help evaluate the results, most testing labs give very helpful input on changes to trends that need to be addressed, which is why having baseline data is important.
How does any of this relate to extending oil drain intervals?
As your testing program identifies the trends specific to your fleet over time, you are better able to determine just how often your engines' oil needs to be changed. Very quickly you should be able to determine the optimal interval, which saves you money and makes you better able to catch expensive mechanical issues earlier in their development.
Improving Oil During Drain Intervals
Extending oil drain intervals is essential to streamlining oil budgets for fleets. So is using the best oil money can buy.
Bell Performance X-tra Lube is used by private and municipal fleets to supplement their fleet's oil, resurfacing worn areas in the truck engine, improving ring seal and compression for better performance of every vehicle in the fleet.
Other Posts You May Be Interested In:
This post was published on September 17, 2020 and was updated on November 1, 2021.