Both time and technology march on inevitably. Many of the things that we used to think were science fiction – the "stuff of the future" – well, the future is now, my friends. And we're only going to go deeper down that path.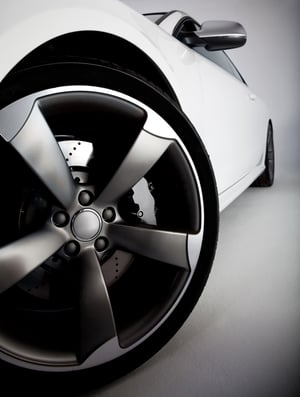 Each year, we like to do a survey of what the industry is telling us about things to look out for in the coming year. What are the top automotive trends, the top coming advancements for new vehicle models that are likely to grace showrooms in the first year of the new decade? Let's take a look at some of the things that, years from now, we may still be talking about.
Electric Cars Continue To Multiply
Hybrids (half electric/half fuel) were the first car models to get the driving public used to the idea of a vehicle that ran on something other than liquid fuel. Fully electric vehicles like the Chevy Volt eventually came into the marketplace, but the buying public's response to them could be characterized as lukewarm. Tesla upped the quality standard in the 2010s and everyone seems to be chasing them (though they still aren't profitable).
The government's impending fuel economy standards for 2025 are also helping to driving the development of these models. So 2020 should see a slew of new offerings of both fully electric and hybrid vehicles as car manufacturers incorporate more models into their lines that can help them achieve these stringent overall fuel economy standards that are averaged over their entire product offerings. We should see Tesla coming out with a new "Model Y", the new Mini Electric (Austin Powers says 'yeah baby'), and Volkswagen will even be introducing a new electric version of the famed Microbus. By the end of 2020, virtually every car maker of note will have one or more options for consumers who want to ditch the gas station and go the electric route.
Smarter Cars With Faster Computers
As cars become more complex with the ability to do more, the digital computing platforms integrated into each one become more and more important. 2020 will see new and improved computing systems for vehicles that feature technological breakthroughs like BMW's "OTA" update system – the car will have the ability to update its operating system "over the air". That may not sound like much, but it's a huge breakthrough. Your car will be able to update itself just like your home computer or phone does – remotely.
If that doesn't sound sexy, there's also GM's coming rollout of a new processing platform for its vehicles that will not only be 5G-ready, but will have to ability to process 4.5 terabytes (TB) of data per hour. That's 5 times more than current capabilities, which is going to be absolutely essential in coming years as cars move towards greater automation and autonomy. A car will have to process more and more information faster and faster. GM's processing platform will enable this to help.
More Autonomy Means Easy Driving
Okay, not exactly. But the move towards autonomous driving, where the car takes over certain functions and assists with others that move, will continue its inevitable march in the coming year. Automotive engineers will roll out more features classified as Level 3 Automation (also called Conditional Automation). These still aren't fully driver-less vehicles, but they're ones where the vehicle monitors the environment and allows the driver to shift responsibility for certain safety features to the car itself. Think a car that will brake and speed up during a traffic jam, so you can sit back and relax and let the car handle the legwork. That's the coming Audi Traffic Jam Pilot system for 2020.
And lest one thinks that this technology will be limited to the super rich who drive Cadillacs and Mercedes, Hyundai has announced that they'll have a Level 3 Autonomy vehicle available to the not-so-super-rich by the year after next, 2021.
Less Metal, More Carbon Fiber
One of the consequences of the CAFÉ Fuel Economy Standard for 2025 is it has forced car makers to search for every possible way to reduce the weight of vehicles. That's why we see so much carbon fiber and composite material in newer vehicles. Steel is heavy and reduces gas mileage. For a while, car makers were transitioning to aluminum. But they've reached the end of the positive returns with that, and carbon fiber is now what they're all looking at – not just for body parts and hoods and lift-gates, but even for internal body parts.
For 2020, Volvo's new Polestar hybrid and electric vehicles will rely on carbon fiber bodies and inner structures. More surprisingly, GM will make new bed assemblies for its Silverado and Sierra truck models out of carbon fiber. Ford will be making performance wheels out of carbon fiber for the new Mustang and new Shelby GT500 models. These will not be your grandfather's cars and trucks.
This post was published on March 13, 2020 and was updated on March 13, 2020.