New market research seems to confirm what many drivers already know – that more and more people are deciding to keep their cars. It used to be that you were doing well to get 100,000 miles from your car. Now consumers are aiming even higher than that.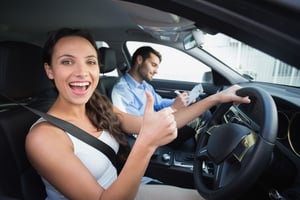 According to the latest industry survey by NPD Group, over half of the consumers in the U.S. intend to keep their cars for five years or more. This is just as true for owners of older cars (over ten years) as it is for new car owners.
These consumers are also taking better care of their vehicles to make them last longer, telling the survey they are doing more frequent vehicle maintenance and oil and fluid changes. This is in spite of gas prices remaining over $3.00 per gallon – history tells us that when fuel prices are high, budget-conscious consumers tend to defer or put off expenses for repair and maintenance.
Bell Performance products like Mix-I-Go and X-tra Lube fit perfectly into any quality preventive maintenance scheme for both newer and older vehicles. With 15% ethanol pushing into the market in 2011, perhaps consumers will realize even more the value of quality preventive and performance-restoring products for their vehicles and small equipment.
This post was published on February 18, 2011 and was updated on August 2, 2022.