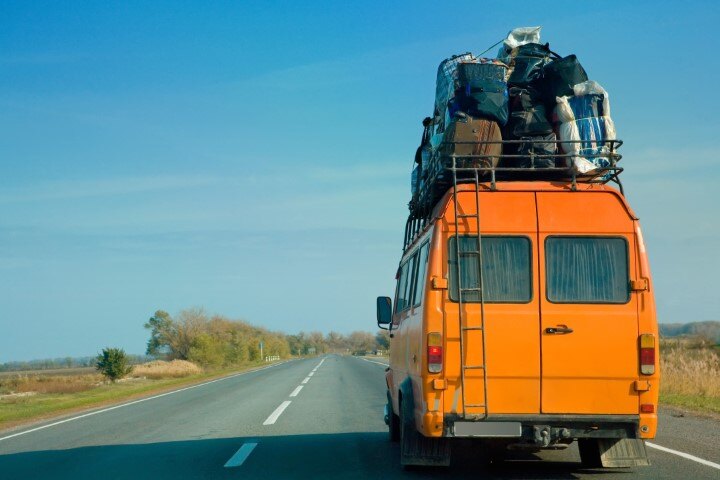 With Memorial Day this week and the official start of summer, folks are formulating their plans to hit the road for the annual summer road trip. The quickest way to derail summer fun is to be unprepared for an emergency while you're on the road. So, as detailed in our new Guide To Making Your Summer Road Trip The Best It Can Be, here are some good recommendations on important things to make sure you stash in your trunk before you head out for summer road trip fun.
Coolant – you can't always count on there being a service station at regular intervals, especially if you're travelling out west.
Oil (2 quarts) – to keep your engine from blowing up if you have an unforeseen leak (is there
any other kind?)
Maps and/or an Atlas – you also can't count on there always being cell service, even if you do have a smart phone. Don't let the phone be smarter than you. Bring something that resembles an actual map. On paper.
Duct Tape – for repairing leaky hoses (not for strapping stuff to your roof). It will buy you time to get to someplace where you can replace it.
A Real Spare Tire – you can get a used tire at the local junkyard. You may say "I've already got the spare donut". Those aren't recommended for more than 50 miles of driving and you can't go very fast on them. Having a full-sized spare will keep a flat tire from cramping your style if you're on a tight schedule.
Assorted Tools – simple stuff like a screwdriver, pliers, even a coat hanger. You never know
what handy use you can find for a simple thing like a coat hanger. Until you really need something like that and you don't have it.
This was just some of the great information we packed into our newest free downloadable resource on the Bell web site - the Guide To Making Your Summer Road Trip The Best It Can Be.
Just like we always do, we'll give you some tips on how to get the best mileage and how to make sure your vehicle is in prime working order. But we'll also throw in some more interesting things, too.
Emergency stuff to be prepared
Handy tips for enjoying summer driving
Fantastic destinations for adventure
This post was published on May 29, 2013 and was updated on November 19, 2013.