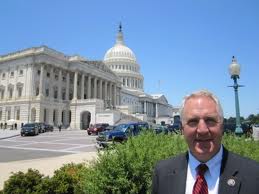 This story has been breaking over the past week to ten days and seems to be increased traction as the days tick by, now being picked up by news outlets like Maine's Bangor Daily News.
It seems that Maine could be the first state (we think) to come out at odds with the Federal EPA by banning gasoline blends that contain more than 10 percent ethanol (otherwise known as E10) due to E10 and E15 fuel problems.
Before drivers and homeowners jump for joy, they should keep in mind that this is still in the talking stage in the Maine Department of Environmental Protection. Once they agree on the final details, they will make a proposal to the state's legislature who will craft the legislation that would still have to pass the state House and Senate. Another hurdle that would have to be overcome is that two other states in New England would have to agree to go along with the prohibition. But still, it's surprising that this issue has reached this kind of stage, where a state government would make such a definitive stand on an issue which, up to now, has pitted private industry against environmentalists and ethanol producers.
How did it get to here? Because enough people have raised enough voices that their politicians have to listen. It also helps that AAA recently came out with a pretty strong stand and took the position that the EPA and gas stations need to stop selling E15 completely (technically the EPA doesn't sell anything but they're the ones responsible for causing stations to sell it in the first place).
Up till now, there's been enough pushback on E15 that it's not as widespread as lawmakers envisioned when plans for introducing it were gradually promoted and implemented from about 2008 through 2012. The Renewable Fuel Standard legislation (passed in 2007) is the main defining force shaping this kind of law because it defines the total amount of "renewable fuels" that the nation has to use in the future. And when lawmakers wrote their projections, they figured we'd be using more and more ethanol (and biodiesel) as each year passed. In 2008, the requirement was 9 billion gallons of ethanol (just ethanol, not including biodiesel). That figure goes up 400% to 36 billion gallons by 2022, just 11 years from now. E15 is essential to meeting this requirement. So expect more push back and more news about this issue very soon.
This post was published on February 5, 2013 and was updated on January 9, 2014.