On top of the pipeline problems that caused gas prices to spike 25 cents in a month back in August, drivers in Northwest Indiana and the Chicago area, Michigan and Wisconsin suddenly had to deal with engine deposits and a big gas recall. Back on August 20th, BP announced it was recalling 50,000 barrels of gas that had been produced by its refinery in Whiting, Indiana. 50,000 barrels doesn't sound like much until you realize it's equal to 2 million gallons.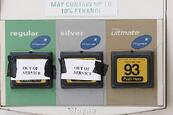 BP initiated the recall because drivers started reporting abnormal problems with their engines after fill-ups – hard starting, rough running, even stalling of the vehicles. Drivers knew that something wasn't right. BP looked into the problem and found that the entire batch of fuel was contaminated with excess residues that weren't supposed to be there – "polymeric residue" in chemistry speak. These residues weren't just a small problem, however. The gas itself was so bad, mechanics talked about it looking like engine sludge. It doesn't take long for bad gas like that to clog the fuel system and shut everything down. As you may expect, the problem was worse for drivers who filled up their entire tank compared to those topping off a tank with existing gas in it.
And so it came down to BP having to issue the embarrassing news that 2 million gallons of gas were being taken back. The fiasco isn't on the level of the Gulf oil spill, but still is going to end up costing BP some substantial sums. Drivers in Northwest Indiana, Illinois, southern Michigan, and the Milwaukee area all reported widespread problems with the fuel that was being sold not just by BP stations, but also outlets like Costco who get serviced by the same BP fuel trucks, even if their gasoline isn't branded with the BP name. Mechanics bays throughout Northwest Indiana and the surrounding area were jammed with motorists whose fuel systems and engines were gummed up by the gunky fuel. The gas tank would have to be drained and the entire fuel system flushed with heavy-duty detergents to restore it back to operating condition. The tab for such a procedure typically runs at least $300 up to over $1000.
And the number of drivers affected is more than you think. BP had to add extra staffers for its customer service line when they received 5,000 calls in one day over the issue. Some callers were on hold for two hours, prompting the Indiana Attorney General to start an investigation to make sure BP was promptly remedying these problems for all those affected. Just one dealership in one town in Indiana received over a hundred calls about the problem in a single day. The dealership told worried drivers to add as much fresh fuel as possible and treat their tanks with a good fuel system cleaner at the same time.
We'd like to think they told the drivers to use Mix-I-Go or Ethanol Defense.
This post was published on September 18, 2012 and was updated on October 29, 2021.