When it comes to government rulings and regulations, sometimes it takes a lot longer for things to get implemented than was originally planned.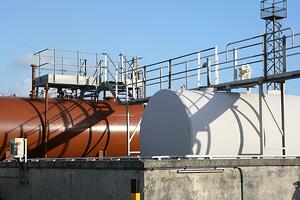 In 2002, the progressive state of Minnesota passed a requirement that all diesel fuel sold in the state had to be B2 or higher – that is, it had to contain at least 2% biodiesel content. Incidentally, that pretty much mirrors the national picture today, where virtually all on-road diesel you can buy across the country contains between 2% and 5% biodiesel. The official implementation date for this was September 29, 2005.
Fast forward to 2008 and the state of Minnesota went several steps better, passed a ruling that was going to require all diesel fuel sold in the state to be at least B10 by 2014, and then up to B20 by 2018. That is, Minnesota diesel fuel would have to contain at least 10-20% biodiesel content by those. But as the years passed, this B20 ruling was never officially set into practice.
That time is now for Minnesota Biodiesel
News has broken that the state has officially set May 1st as the starting date for implementing the ruling. They were going to start it in 2015 (having rolled out B10 in the marketplace in 2014), but even that late date kept getting pushed back because of big concerns by the trucking and fuel industries – concerns about how such a significant concentration of biodiesel would affect problems like fuel gelling and clogged filters. They were also concerned about effects on mileage, since biodiesel cuts into fuel mileage, as well as issues about fuel availability (such a state mandate is going to require a big influx of biodiesel. Will it get to everywhere it needs to go?)
Given that they've had about ten years to get things in place, Minnesota's Gov. Dayton now seems confident these problems have been or can be worked through. So the clock has officially started.
The Minnesota B20 mandate does contain one critical stipulation. Keeping in mind that biodiesel has huge problems with cold weather gelling, the B20 mandate does not apply to winter diesel fuel in Minnesota. It will only be required during the summer months of April through September. From October to March, the state's diesel fuel will revert back to the conventional B5 blends that they've been using. This should help significantly with potential biodiesel cold weather issues.
If you're a diesel fuel user in the state of Minnesota, this is something you want to keep an eye on.
Check out these other posts on biodiesel:
This post was published on May 1, 2018 and was updated on May 1, 2018.