Danny O'Flaherty, the City Fleet Manager for the City of Holly Hill, FL, had a problem. He was tired of the sales people from fuel additive companies promising him the world but not delivering any real results. He was tired of the pitches and the promotions. He just needed someone to help him with his problem - old generators that had never been serviced. He needed help with how to get them ready for an emergency, when those generators would be called upon to to deliver essential services to the people of his city.
Services they expected, services they deserved, services they needed.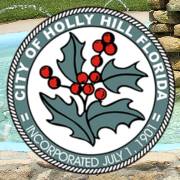 Then Danny remembered the guy who visited him back when he was the fleet manager at a local school board. He expected another pitch then, but instead, the guy who visited educated him about the real issues and problems with stored fuel and how to make sure that water and other contaminants would not make his vehicles and generators unusable when the school board needed them most.
That expert's name was James from Bell Performance and what he said would happen was indeed happening over time with his stored diesel fuel. The cetane rating was dropping, the diesel fuel was deteriorating and breaking down.
Not unlike many other municipalities, the city of Holly Hill, FL bought a bunch of new equipment after the 2004 hurricanes, when much of their existing equipment failed when needed most.
Fast forward to 2013. The Holly Hill emergency generators, the ones they bought in 2005, had never really been serviced since that time. Out of sight, out of mind. Danny feared that they would see a repeat of what happened in 2004 - the equipment not working when the people needed them the most. And living in Florida, he knew that the next storm was potentially always just around the corner.
James and Bell Performance started by advising Danny on the proper maintenance procedures for generators. Danny and his crew changed the filters in the generators becaue the filters were breaking down and destroying the fuel pump after only 70 hours of use.
Next, they tested the fuel tanks for the generators and discovered that there was a lot of microbial growth in the fuel tanks. James recommended fuel polishing to remove the bacteria and fungi from the stored fuel and tanks. It worked so well that the City of Holly Hill bought a fuel polishing unit of their own.
James then went back through the generators, treating the polished fuel with Bell Performance fuel treatments (Bellicide, Dee-Zol Life, DFS Plus). A few months later, James came back out and re-tested all of the generators and storage tanks. All of the city's fuel problems had been resolved.
Now that the problems were cleared up, the plan would be to keep them from returning. James and Bell Performance developed a maintenance plan for the City where the generators would be tested each month and every three months, the fuel would be polished and treated with Bellicide (biocide to kill microbes), Super-Tane (cetane improver) and DFS Plus (a powerful water controller for diesel fuel). All with the goal of keeping water and microbes under control in the12,000 gallon storage tank that supplied fuel to the city's essential equipment and backup generators.
Fast forward again to 2016 and the City of Holly Hill is now on a regular fuel testing and additive treatment program. They continue to add Bell Performance Bellicide and DFS Plus to their all generators to eliminate the potential issues with microbes and water in their stored fuel.
After waiting in the knowledge that the next big storm might always be around the corner, in late-2016, Hurricane Matthew hit the state of Florida. The City of Holly Hill's experience this time around was markedly different. In contrast to the last round of storms, all of their generators worked for 10-12 days non-stop and did not miss a beat. No fuel problems whatsoever.
"Due to the professionalism, expertise, and information provided by James and Bell Performance, the people of Holly Hill had services at a time they most needed them. Everything Bell said was true and, if not for Bell, I am not sure the generators would have worked the way we needed them to work", says Mr. O'Flaherty
"Bell gave us the facts and proof of what they were saying, not just selling us but truly helping us", he adds.
If you would like Bell Performance to help ensure that you are fuel ready for the next unexpected event, give us a call.
Learn more about Fuel Testing and Fuel Storage:
This post was published on May 25, 2017 and was updated on May 25, 2017.