We blogged a couple years ago about the rise of self-driving cars ("autonomous vehicles") and how that was going to change the industry as we know it. They've been a hot topic ever since. Several years on, and the technology continues to grow and develop, like a rolling stone that's impossible to stop. Virtually every single car manufacturer has its hands knee-deep (forgive the mixed metaphor) in developing self-driving R&D.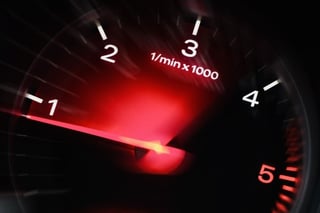 Take the Lidar system. That's the name for the vehicular radar that allows self-driving cars to detect what's going around them. Some companies are in process of making Lidar for motorcycles. It's not just companies you've never heard of (like "Aimotive" and "Aptiv") that are working on this. Ford's corporate goal is to be selling a fully self-driving vehicle in the year 2021.
The average person still can hardly believe that this kind of thing is coming. There will be significant consumer hurdles to overcome for this kind of technology to be comfortably accepted by the general public. But it is coming, and it's coming faster than you might think.
Part of the public's acceptance is going to come through becoming accustomed to semiautonomous technologies. Those bells and whistles are the ones that, if you've seen a car commercial lately, are being heavily promoted. Lane assist and adaptive cruise control are getting heavy promotion so far this year. People are already used to the parallel park assist feature. All of those are elements of the self-driving car movement.
If you own a Tesla (which means you have tons of money anyway), you might already know that you can use your smartphone to summon your car from the garage , have it drive itself to a spot in front of your house, and sit idling for you until you're ready to come out. Weird and wild stuff.
When can we expect this to fully take hold in society? By 2020, we should have around 10 million cars on the road that have at least some self-driving features (like the lane assist and adaptive cruise control). By 2022 or 2023, we'll see fully-autonomous cars on the road that require very little interaction or control by the driver. Indeed, GM has plans to mass-produce such cars by 2019. That's next year. And the kicker there is that GM's cars won't even have steering wheels or pedals.
We will see if the driving public is ready for such a leap of faith by then.
You may be interested in these related articles:
Image Credit: By Steve Jurvetson [CC BY 2.0 (http://creativecommons.org/licenses/by/2.0)], via Wikimedia Commons
This post was published on February 28, 2018 and was updated on March 7, 2018.