As Bell Performance has been based in Florida since the late-1930s, we don't see much home heating oil usage down here. But we do a substantial amount of business all across the country and we have plenty of customers up in the cold and frosty North who do use it. So we try to stay on top of potential issues with home heating oil.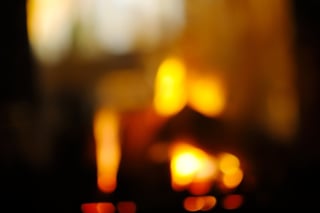 Back in 2013, we did a blog post on avoiding home heating oil problems, in which we talked about how heating oil consumers may be able to get discounts from their supply companies for pre-paying, but they had to balance that with the fact that heating oil had a lot more problems than it did before.
Since we're updating this subject for 2018, there are a couple of observations to make now that we've had five years of hindsight to apply.
Not as Expensive As It Used To Be (Thank Goodness)
If you examine the historical cost trends for residential heating oil, you can see that 2013 represented the peak of the market for it. After years of hovering between $1 and $2 a gallon, consumers saw heating oil costs rise steadily through 2008-2009-2010-2011, peaking in late 2012/early 2013 at $4.00 a gallon. No wonder heating oil companies were willing to give customers a 10 cent per gallon discount for prepaying. They knew that home heating oil prices weren't going to stay at $4 a gallon.
And they were right about that. Prices started plummeting in the last half of 2014 and continued to drop until they settled in the low- to mid-$2.00s in 2016 and 2017. That's where we are today, with prices substantially below what they were back in 2013.
Heating Oil Still Has Its Share of Problems
Even though home heating oil is a lot less expensive, our previous 2013 observations about it having problems that need to be dealt with still hold true. But in 2018, our focus is being forced towards a different aspect. Previously, we talked about the switch to ultra-low sulfur heating oil leading to microbe problems in the heating oil storage tank. This is definitely still an issue. But the sulfur removal has also forced heating oil users to deal with an issue they never really expected to have to conquer – winter time gelling of heating oil.
Q4 of 2017 and Q1 of 2018 have seen some ferocious winter cold snaps hitting most of the country. That sent heating oil users scrambling because a lot of them found their heating oil gelled in their storage tanks. The processing of the fuel oil to remove the sulfur has changed the paraffin wax in the heating oil, making it a lot more prone to gelling in cold weather, at temperatures higher than before it became ultra-low sulfur diesel.
There's still plenty of time left this winter for another cold snap. Not to mention the winters coming up in future years. If you've had gelling issues with your home heating oil, you can learn from your experience. Make sure you treat your heating oil with a good antigel or cold flow improver treatment. These kind of treatments help keep the wax from gelling in the fuel, which gives you some extra margin in keeping your heating oil from gelling in cold temperatures.
When should you add a cold flow improver to your heating oil?
Keep in mind that cold flow improvers are preventive treatments – they prevent gelling, but they don't fix gelled fuel after the fact. When should you add it? The recommendation is to add it before the outside temperature falls below the fuel's cloud point. Typically there's a 10 degree (F) difference between the cloud point and the temperature at which you would expect to see gelling issues (the cold filter plug point). So they recommend you add cold flow improver before the cloud point.
What is a typical cloud point? You could ask your fuel supplier what the cloud point is for your heating oil, but they may not have that information. So you have to rely on general rules of thumb. Even though the exact cloud point and gelling temperatures for the fuel in your heating oil tank will depend on your own fuel's exact composition, if you need a ballpark idea, use 20 degrees F as a benchmark for cloud point.
So if you see a long range forecast that shows temperatures dropping below 20 degrees where you live, better take some proactive steps and put cold flow improver in your home heating oil.
This post was published on February 22, 2018 and was updated on March 20, 2019.