One of the sadder events of the past year in the automotive world was the report that Tom Magliozzi, who formed with his brother Ray, one half of the notable public radio duo Click and Clack (The Tappet Brothers), passed away recently from complications from Alzheimer's. Their weekly radio show Car Talk was National Public Radio's (NPR) most popular show for years, educating millions of people on car maintenance and repairs. When they stopped taping new shows in 2012, they had a weekly listening audience of over 3 million people.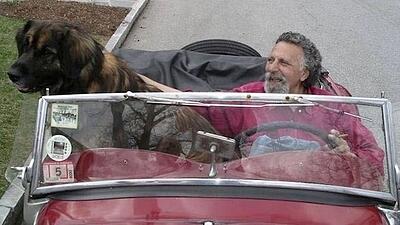 Before radio, Tom went to the MIT Sloan School of Business to get his MBA while working with Sylvania's Semiconductor division in his (and Ray's) home state of Massachusetts. He also did graduate-level teaching at Boston University's School of Management but quit after eight years because he finally decided that he did not like teaching.
What he did like was fixing cars.
He and Ray opened an auto repair shop in 1973, and in 1977 they were asked to be part of a panel of automotive experts for WBUR, the flagship public radio station there in Boston. Ten years later, Susan Stamberg of NPR's Weekend Edition asked them both to start contributing weekly to her program. They proved to be such a hit, it only took nine months for them to be signed on for their own weekly radio – Car Talk.
"Don't Drive Like My Brother"
Tom and Ray weren't just radio guys who happened to know about cars. They continued to operate their own garage during the years they were producing Car Talk.
Maybe one reason why Car Talk proved to be so popular was Tom and Ray's ability to explain complex problems in ways people could understand them while putting them at ease and making them laugh. Humor was a huge part of the show and went a long way towards making people feel comfortable in the face of potentially big car issues.
NPR should still continue to broadcast syndicated re-runs of Car Talk's best shows, so you can still get your fix of the Magliozzi Brother's wealth of car knowledge and infectious laughter. And their always-amusing run down of staff credits at the end of each show ("Car Talks' legal team head by the firm of Dewey, Cheatum, and Howe").
This post was published on December 18, 2014 and was updated on August 2, 2022.