Even as vehicles have gotten more sophisticated in the last 20 years, there's still one piece of important maintenance that almost anyone can still do: the oil change.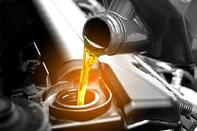 But changing your oil can be a little dirty, which leads many people, women and men, to pay for the convenience of the services provided by their local "quick lube" establishment. The names have been withheld to protect the "innocent".
It's an unfortunate rule in life that the best way to make sure something is done right is to do it yourself. In this case, the consumer may not be in a position to do that, and so are at the mercy of some business practices and quirks that give quick lube places a bad name. These are some thing you might want to be aware of and to watch out for:
Using SAE30 or the wrong kind of oil

To prevent sludge buildup you always want to use a detergent, multi-weight oil like 5W30. SAE30 oil is inexpensive, so many places buy it in bulk. Make sure they are putting the right oil into your vehicle.

Not removing the drain plug to pump out oil

It's not clear how many places do it this way – they pump the oil through the dipstick hole itself instead of removing the drain plug and draining the oil that way. Not draining the oil through the plug hole leaves a lot of stuff behind that you want to have removed.

Selling Overpriced Cheap Parts for Non-Oil Related Maintenance

It's easy to get caught up when the lube place starts asking if you want all these extra services done. Wiper blades, PCV valves, thermostats. Quick lube places need to turn a profit and they do so by charging too much for these pieces while installing the cheapest ones they can purchase. Never use a quick lube place to do anything extra.

Overpriced engine flushes

Engine flushes to remove sludge are a high profit item for many quick lube places. The best thing for you to do to remove engine sludge is change your oil yourself and use Bell Performance Engine Flush before you change your oil. But if part of the point is that you can't change it yourself, take your vehicle to your properly-licensed mechanic for any such work. They are less likely to overcharge you and more likely to do it right.

Poor quality filters

Another case where doing it yourself ensures you know the quality of what's going into the job. Poor quality filters cost less and preserve profit for the business.

Adding the wrong fluids

People who have been burned by quick lube places will advice to never let them add any fluids other than the oil. Brake fluid, transmission fluid, power steering – there's a certain rate of error due to the nature of the business and the training of the staff. It is easy to add the wrong kind of fluid and that can causes expensive damage to the vehicle.
One final mistake that some consumers make after they get their oil changed is not adding X-tra Lube oil treatment to their fresh oil. Adding X-tra Lube immediately after the oil change protects your engine with MBL Technology, which fills in worn areas in your engine and reduces friction and engine operating temperature.
This post was published on October 28, 2011 and was updated on February 17, 2016.