Here at Bell, we've been exporting fuel treatments to international markets around the world for over six decades, ever since our very first international marketing agreement with Mexico in the 1950s. Since that time, we've been in diverse markets like Finland to Venezuela, China to Australia, even Aruba.
Closer to home, the Caribbean is home to both outstanding beaches and some new agents who are giving island consumers the chance to try Bell fuel treatments for themselves.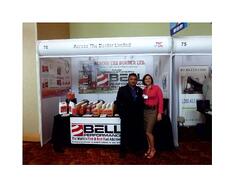 Down in Trinidad, we have Across The Border Ltd, headed by Mitchell Singh and his wife Lelia. Mitchell has extensive experience in the oil and gas industries in the Caribbean. Now, they are offering Bell diesel treatments, gas treatments and ATX multifunction fuel oil treatments, to the fleets, companies and industry of Trinidad and beyond.
Mr. Singh and his team started partnering with Bell in late 2012 and have worked hard to get Bell fuel treatments in the hands of significant players on the island: Hydrotech, Lennox, Fedex, VMCott, General Earth Movers, Harilal Transport, Southern Sales and Service, Superior Waste Disposal and many others.
Mitchell commented on his experience with Bell:
"Due to the Strategic Alliance between Across the Border Limited & Bell Performance Inc. Bell Performance is fast becoming the preferred choice of Premium Fuel & Oil Additives to Trinidad's top Fuel Consumers and Fleet Owners. Companies and motorists throughout Trinidad & Tobago are now deriving significant benefits in Improving the Reliability and Availability of the Vehicles & Equipment, Reduced Maintenance Cost and Reduced Fuel Consumption due to the combination of Across the Border's sound Technical Expertise in Mechanical Reliability and Premium Grade Products from Bell Performance.
Across the Border Limited and Bell Performance are now in the process of crossing the borders within the Caribbean taking Bell to Jamaica, Guyana, Suriname etc.
There is no doubt that with this Alliance, Bell Performance will soon become the preferred choice of Additives in the Caribbean."
Here at Bell, we are excited to be working with Across The Border to serve the needs and interests of fuel users in the Caribbean.
Sounds like some business trips down to the islands are in order!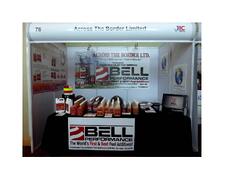 This post was published on August 13, 2013 and was updated on November 19, 2013.