Spring is here!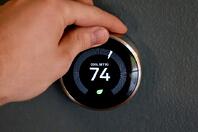 The vernal equinox on March 21st marks the official first day of spring and the weather should be warming up. So you'll be using your heating system less. Of course in Florida, we just switch seamlessly from heating to cooling, so we run our systems pretty much year round. But if you live in the Northeast, you're probably entering into the nice period where you can leave your windows open and not have to worry about roasting or freezing.
If you live in the Northeast, you very likely run your home heating system on home heating oil. There are 6.2 million home heating systems across the USA running on heating oil and 80% of these heating oil systems are in the Northeast. If you have such a system, you know you have to take care of it for your system to run right.
There are steps you can and should take to "summerize" your system to prepare it for the warm weather period of dormancy when you won't be using it. Do these things and your heating system will treat right you next fall.
Bell Performance has just added the Taking Care of Your Home Heating System resource guide to the Bell Performance web site. Like all Bell resources, it is free to you. This 10-page resource download covers all the bases for recommendations for keeping your oil-fired heating system in tip-top shape. And if you have a heating system running on gas or electricity, many of the principles in the download are ones you can apply to your system, as well.
To get your free Home Heating System resource download, just follow the link below. We hope you enjoy it!
This post was published on March 23, 2012 and was updated on February 10, 2016.