For the second year in a row, the NASCAR drivers at the Daytona 500 will be running on "american ethanol" - ethanol-blended fuels made from corn grown here in the USA. It's a wonderful marketing pitch that appeals to much of the core demographic that makes up the body of NASCAR fans. NASCAR is a wholly American sport and people like to think that their American sport is powered by American gas and American fuel.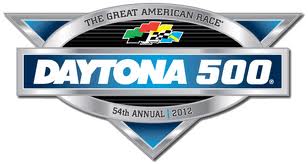 Fans who follow NASCAR closely will remember a number of times last season when drivers ran out of fuel during races. Last year in the Chicago race, four drivers (including Jimmie Johnson and Jeff Gordon) ran out of gas, costing them positions and points. The list of drivers hurt by gas mileage issues in other races of the season like Michigan and Califronia is long and extensive. Denny Hamlin's lack of gas on the final lap at the next-to-last 2010 race in Phoenix might even have cost him the championship. Ouch. The savvy fan can't help but speculate that the switch from ethanol free gas to ethanol-blend fuel in racing had something to do with all of these.
The racers get fewer miles per gallon on ethanol just like you get fewer MPGs around the city and on the highway. But the fuel tank capacity hasn't changed (still just under 18 gallons). Drivers and crew chiefs have a big challenge to balance the fact that they're getting less mileage on each tank, while their tires are lasting longer relative to how far they can go on the fuel they've got (tire wear is a major factor in deciding when to bring the cars in for a pit stop).
If you're watching this year's Daytona race, keep an eye out for how many commercials and mentions they make about the tiein with NASCAR and ethanol-blend gas. I'll bet those mentions will be somewhat rare. The American public does not like ethanol and so NASCAR isn't going to spend much airtime telling the world that the great American racing sport is tied to the hip with the fuel Americans now love to hate.
This post was published on February 23, 2012 and was updated on February 17, 2016.