Gasoline engines that work to give power to boats face more danger from water contamination than land-locked gas engines. Marine gasoline engines run in high humidity and high temperatures, increasing the chances of one of the two major problems of ethanol-blended fuels, water contamination.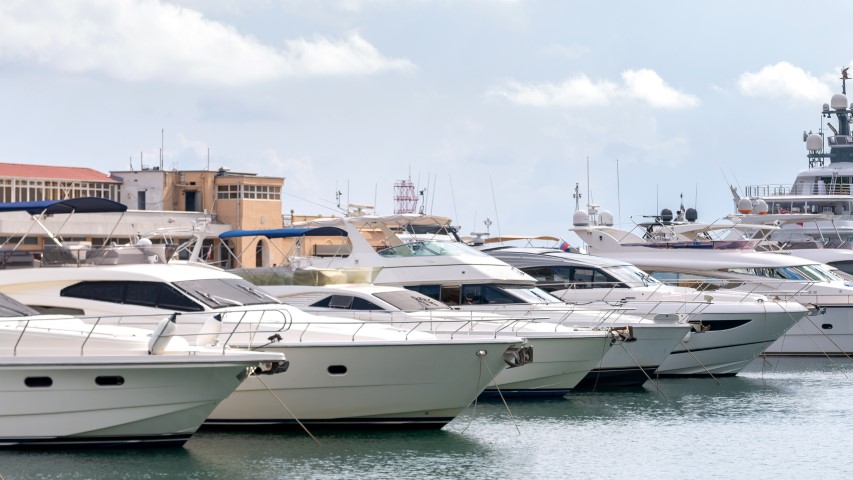 Why Marine Engines Need a Commercial Fuel Additive
The increased risk of water contamination from the marine environment leads to a high risk of phase separation when the fuel in the boat is in storage, as boats often stay at dockside for long periods of time.. Winter storage of boats in many parts of the country also contributes to this problem.
Long-term storage not only allows for gas in the tanks to sit for long periods but that gas also suffers temperature changes that lead to rapid degradation of gasoline fuel and phase separation from water absorption.
There are plenty of fuel additives on the market primarily marketed towards your car and truck. Buying a fuel additive made for cars is like buying an over-the-counter medication when you need a strong prescription drug. For marine engines and fuel systems to survive the problems associated with ethanol, only a quality commercial marine fuel additive will do.
Why untreated ethanol that contains gas is bad for your boat's engine:
Ethanol absorbs water from the atmosphere and this leads to water accumulation in your gas tanks.
Ethanol-treated gas causes deposit build-ups.
Untreated marine ethanol gas lowers fuel mileage.
It causes rough running and loss of power.
Untreated ethanol gas corrodes internal engine parts.
It allows contaminants in the fuel system.
Causes fuel separation, this happens without warning and is costly to correct.
Promotes microbial growth in fuel.
Significantly reduces gas shelf life to less than 90 days.
How Gasoline Treated with a Commercial Marine Fuel Additive Helps
Watercraft owners with gasoline engines who use a high-quality commercial marine fuel additive find that it helps fight the biggest problems associated with ethanol-gasoline use.
The best-engineered additives precisely aim at the major and minor problems caused by ethanol.
Features of the best quality commercial marine gas additives include:
Disperses and controls the amount of water absorbed by gas, using alcohol as an ingredient.
It stabilizes ethanol-gasoline blends.
Gives engine owners extra control over unwanted injector deposits left due to the solvency of ethanol.
Commercial marine fuel additives improve power and fuel combustion.
Using additional lubrication, they afford fuel systems and top cylinder areas better protection. This protection extends to protecting from ethanol's damaging action on plastic and rubber parts.
Any gasoline-fired marine engine needs commercial marine fuel additives. Large and small watercraft, small outboard motors, large outboards, and inboards all gain protection and performance when treated.
Although the cost of a tank of gas will be more, it more than pays for the repairs you will avoid.
Key Takeaways:
Gasoline marine engines are especially susceptible to problems caused by ethanol-blended gasoline.
All marine engines should have a high-quality commercial marine fuel additive go in the tank at every fill-up.
Never use an additive that contains alcohol.
Photo Credit / Creative Commons / No Changes Made
This post was published on January 20, 2014 and was updated on March 16, 2022.