Powerful One-Shot Cleaning for Dirty Fuel Injectors in Gasoline and Diesel Engines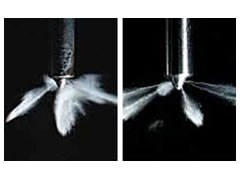 Dirty fuel injectors rob your engine and vehicle of power, performance and fuel economy. Injector deposits can build in diesel engines due to a lack of injector detergency specification for diesel fuels. Gasoline engines that burn ethanol also see similar deposit problems when ethanol blends dissolve certain fuel system parts, transporting the resins and deposits them in areas like the fuel injector.
BELL INJECTOR CLEANER is a powerful 12-oz one-shot treatment designed to efficiently and effectively remove harmful injector deposits in both gasoline and diesel engines, all in one treatment.
After treatment, use Bell Performance MIX-I-GO or DEE-ZOL to keep your clean injector working like new!