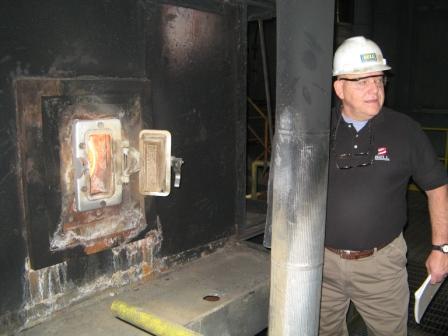 PowerGen 2011 is coming next week to the Las Vegas Convention Center and Bell Performance will be there!
Every year, the major players in the power generation industry gather to display the best practices in the industry, to network with other providers, and to be briefed on upcoming changes that will make power generation greener and more consumer-friendly.
The ATX line of treatments for heavy fuel oil improves fuel oil combustion and keep boilers cleaners, making them more efficient and greener while saving them money.While it is true that Bell Performance invented the first fuel additive for cars way back in 1909, Bell Performance is more than just great products for consumer cars, trucks and small equipment - Bell has been serving the power generation industry for almost 60 years now, since Robert Bell developed his first treatment for heavy fuel oil in 1952. And Bell Performance has been exhibiting at PowerGen for well over a decade now.
For those in the industry who happen to be at PowerGen next week, drop by Booth #6431 and pay us a visit.
This post was published on December 7, 2011 and was updated on May 9, 2014.