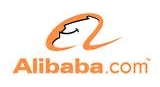 Ask American web users who rules the Internet, and they will probably cite Google, Yahoo and Amazon.com. And those are well known for good reason. Google.com is the most widely used search engine on the internet, processing more than 3 billion searches per day. Amazon.com is the world's largest internet retailers and is second behind Walmart as the largest seller of goods on the planet. Yahoo.com is neck and neck with Google for the most web sites visited through its searches.
Alibaba.com
If you don't know Alibaba.com, you probably will soon. It's the world's largest business-to-business commerce site and rivals Amazon as the largest business-to-consumer seller on the planet. The reason most Americans don't know about Alibaba.com is probably because it operates out of China (still somewhat of a mystery to Americans) and they don't grasp how immense the Chinese economy is, or has the potential to be. In 2012, just two of Alibaba.com's "portals" handled more money in sales than eBay and Amazon put together.
Bell Performance and Alibaba - A Great Partnership
Because Bell Performance serves consumers and businesses all around the world, it's a natural fit that Bell would partner with Alibaba.com. And so we've been doing that for 3-4 years now. Recently, some staff at Alibaba paid the Bell offices a visit to create a video talking about Bell's partnership with them. So we decided to put the video up on the Bell blog this week.
We think they did a pretty good job. What do you think?
This post was published on November 12, 2013 and was updated on April 26, 2016.