At the conclusion of each month, Bell Performance presents the best of the
Fuel Additives for Better Performance
blog - your guide to catching up on the most popular and helpful articles from the last month.
We kicked the new year off right in January where over 1,800 people read 10 different articles. In case you missed them, here are some of the more popular topics archived for you at the Bell Blog!
Is E15 Ethanol Safe? AAA Says 'Don't Use E15', Cite Warranty Issues - AAA threw a bomb at the EPA and the ethanol industry by advising drivers not to use E15 because of it's potential for damaging your vehicle.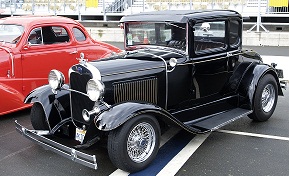 Carmakers Announce They Won't Cover E15 Damage - A video discussion on news that most automakers have announced that they won't honor warranty claims related to damage caused by E15.
More Older Cars Around Than Ever - New car sales keep dropping as more people keep cars for 8-10 years or more. Contains video link.
Stored Diesel Contaminated By Ethanol? - Corrosion with diesel storage tanks now being blamed on.....ethanol contamination?
How To Find A Good Grease - A good grease in the right situation will save you money. But how to find the right one for you?
If you missed any of these topics, just follow any of these links to these and other helpful resources available just for you at the Bell blog.
This post was published on February 1, 2013 and was updated on January 31, 2014.