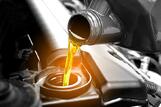 Bell Performance just added a new free resource to its web site that is sure to be of interest to a lot of the consumers: the Healthy Oil Resource.
You may remember Bell's recent series of blog posts on the Healthy Oil series. These proved to be some of our most popular blog articles and hit common questions and concerns most car and trucks drivers have - what's the best kind of oil for me to use? How often should I change my oil? Is synthetic oil worth the cost? How do I improve my engine oil performance?
The internet has really changed the way we get all sorts of information. One of the best and most useful innovations the Net has brought into our lives is the ability to find answers to questions on technical and mechanical issues that you couldn't get before. Don't believe me? Just go to Youtube and search for an interesting issue like "how to change spark plugs". It's like having a mechanic sitting next to you.
We've taken answers to these questions (and some additional ones) and put them all together in a handy resource that is free to anyone who wants to download it. Just follow the blue button below to get your copy.
You can also find this helpful resource on the Bell Performance web site, as well as at Bell's information and education web site, www.WeFixFuel.com. Enjoy!
Share this Article!
Tweet
Join the Thousands of Others in our 'Fuel Family'
If you love your vehicle, you'll love our blog. We offer tips on vehicle maintenance and fuel use and update you on fuel-related news.
Explore your topics:
The fuel you use:
What your fuel powers:
The issues you are concerned about: