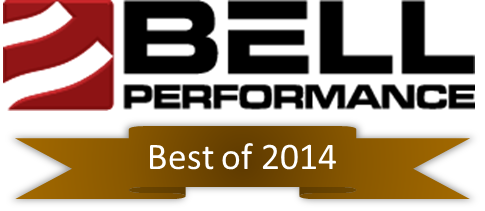 Earlier this week, we introduced the first half of our ten most popular blog subjects for 2014 – The Year's Best of The Blog. Today we'll finish up by counting down the five most read posts for the year. Together, these posts were read by more than 15,000 people.
#5 – Can An Ethanol Removal Additive Live Up To Its Name – the fifth most popular post for 2014 tackled a question we get asked on a semi-regular basis: "does Product X take the ethanol out of the gas?" If you don't know the right answer, you could end up throwing away a lot of money.
#4 – Carbon Buildup In Diesel Engines – diesel engines battle carbon buildup throughout their working lives. Ask different people and they'll blame it on different things.
#3 – The Major Differences Between Ethanol and Gasoline – ethanol fuel has been our most popular topic, and this most read post from the end of March confirmed the subject's popularity. Here, we summarized the main differences between "ethanol-gas" and "pure gas" for those faced with making a confusing choice. For example, E15 isn't legally approved for motorcycle use. Did you know that?
#2 – The Proper Procedure For Breaking In Your Motorcycle – 2014 was the year the bikers flocked to the Bell blog. This post from February garnered almost 4,000 views from people who learned that there is a right and a wrong way to break in your new bike.
#1 – Top 5 Things You Didn't Know About Diesel Fuel Engines – Yes, it's another "top whatever" post about something. Seriously, there seems to be twenty new lists on Facebook every day. The top 8 foods you should ever eat. The top 17 best Kardashian selfie moments. In this case, we talked about diesel engines being cleaner than they used to be, along with fuel additives for diesel being able to do a lot – as long as you know they can't do everything.
And that one ended up as the winner for Best Blog Post for 2014.
This post was published on December 31, 2014 and was updated on December 31, 2014.