High Performance Multifunctional Additive for all Ethanol-Blended Gasoline
From E-10 to E-85, Bell Performance Ethanol Defense RB™ provides superior protection for engine and fuel system components from the accelerated decomposition caused by the corrosive effects of ethanol-blended fuel.
Provides a protective shield for fuel system components preventing ethanol-related decomposition and failure
Provides superior water absorption and water suspension characteristics and reduces phase-separation in vehicle fuel tanks.
Removes cylinder deposits and keeps O2 Sensors, EGR valves and Fuel Injectors clean maximizing vehicle mileage and performance while reducing harmful exhaust emissions
Restores power loss resulting for low BTU value ethanol
Low per barrel treat-cost allows fuel distributors a cost-effective solution to their customer's ethanol-related issues while providing significant return on investment (ROI) at nominal additive up-charge.
What Customers Are Saying About Ethanol Defense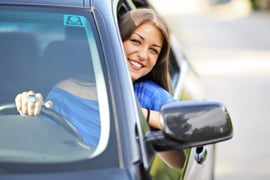 "Good information about the product, & how it works. (and it really does work). l have seen an incredible increase in performance, & gas milage (sic) within my first use!"
"Product really does work. I am feeling a change in smooth acceleration/smooth idle, also gas mileage. I will buy the product again. I also recommend others to use this product."
Product Treatment Information
Download Ethanol Defense RB product data sheet