The EPA's study on corrosion problems in diesel fuel storage tanks across the country, released in July 2016, is the most significant piece of field research into this growing problem since, well, ever. So it makes sense that fuel storage tank owners and operators should pay attention to it. And not just them - You might not own a storage tank, so perhaps you reason this isn't something you should be worried about. In reality, it should concern not just tank owners and operators, but just about everyone who relies on stored fuel to do something important. Especially if it's in any kind of B2B business realm.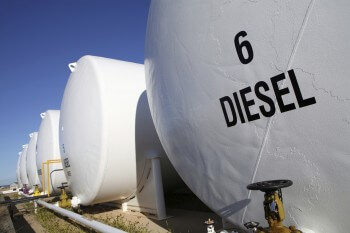 We did a blog post on this topic a few months ago, but the study is important enough that we need to revisit it. It's worth paying a little more attention to. And that why we're doing a free webinar on February 8th at 11 am EST on this topic - Diesel Fuel Storage Tank Corrosion Nationwide: What The EPA Needs You To Know.
This is our first webinar of 2017 and it should be a good one, because this topic has a lot of meat on its bones. There's definitely a lot to talk about. Corrosion in fuel storage tanks didn't used to be a widespread problem. But this changed dramatically around 2007, so much so that the EPA took the time and resources to conduct the biggest field study to date on the issue, starting in 2015. What they found as a result has serious consequences for anyone who owns and operates fuel storage tanks or who uses stored fuel.
In our February 8th webinar, we will not only talk about how the EPA studied the problem and what they found, but we'll also discuss six specific recommendations the EPA says everyone needs to do to avoid being bitten by this potential devastating problem.
"We're pretty careful about our tank maintenance - we haven't seen any problems" - the EPA study had some eye-opening findings that should give you pause about this.
The EPA also found that two specific fuel tests had the closest relationship, by far, to predicting whether the fuel storage tank itself would have serious corrosion issues.
We'll plan to talk about those two things and a lot more on February 8th at 11 am EST. If this sounds interesting to you, why don't you plan to join us? There is limited space, so if you want to reserve a spot, just go to www.bellperformance.com/corrosionwebinar and fill out the short registration form. We'll email you with webinar details the morning of the event.
You may be interested in these posts on Fuel Storage:
This post was published on January 24, 2017 and was updated on January 24, 2017.